Water Consultancy: Project Management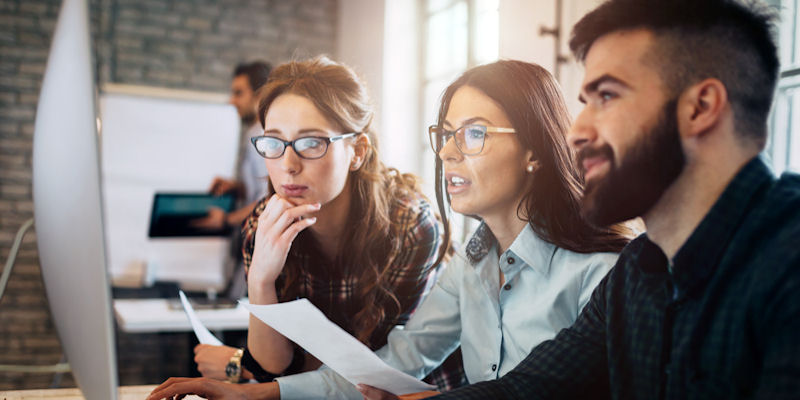 Start date: January 2019
End date: January 2019
Duration: 30 contact hours
Fees: £1,335 + VAT
---
enquire
course programme
Course overview
This course will prepare you for a project management role in water consultancy and help to set you apart from the crowd. You will learn practical skills and gain valuable insight from experts in the water sector.
You'll be introduced to the key principles of project management and study topics covering both the UK and global water sectors.
Advance your career through a course developed with experienced project managers within the water consultancy industry
Develop the essential skills you'll need as a project manager in water consultancy
Benefit from real-world insight into the water sector through seminars delivered by senior management from JBA Consulting
Learn at Masters level in a prestigious, academic environment
Take your first steps towards completing the MSc Environmental Water Consultancy (MSc/PGDip/PGCert) – credits gained from this course can be considered as prior learning
Course structure
Taught in Semester 2 (January enrolment)
30 contact hours:
5 x 6 hour seminars (Thursdays 9am - 5pm)
Modules can be taken as standalone courses or can also provide an entry route towards working for a postgraduate qualification. Participation together with successful completion of assessed work, leads to credits that can be considered as prior learning when applying for selected postgraduate programmes in the School of Geography.
Speakers
Jeremy Benn FREng MA MSc CEng CWEM FICE FCIWEM MASCE MIEI
Jeremy is the Executive Chairman of JBA. He has over 33 years' water engineering, management and hydrology experience working in the UK and internationally and has published and lectured widely on these subjects. Jeremy teaches on a wide range of postgraduate courses, including the University of Lancaster PgCert in Flood & Coastal Risk Management, the University of Sheffield MSc in Water Engineering and the Cork University of Technology MSc in Water & Environmental Engineering.
Gary Deakin BSc CEng MICE
Gary is a Director at JBA Consulting and has almost 30 years' experience of the water industry gained initially with local authorities but also working overseas with an international consultant and directly for government departments. He has extensive experience in inter-disciplinary whole life project management in flood risk management and mitigation and general civil engineering.
David Kearney BSc MSc MCIWEM C.WEM
David is an experienced project manager and has worked as a technical lead on hydrological and hydraulic modelling studies. He has successfully managed a wide variety of complex projects including the River Stour Flood Risk Study, River Leam Hazard Mapping Study and Barbourne Brook Modelling Study for the Environment Agency. David also manages Flood Risk Assessments and Flood Consequence Assessments for private developers.