Offer holders
Congratulations on your offer
Hear from Dr Clare Woulds, Director of Student Education and Associate Professor in the School of Geography, as she congratulates you on your offer and talks about the School's world-leading research that feeds directly into your course.
<iframe width="560" height="315" src="https://www.youtube.com/embed/SCI3DNOD9IQ" frameborder="0" allow="accelerometer; autoplay; clipboard-write; encrypted-media; gyroscope; picture-in-picture" allowfullscreen></iframe>
Next steps for offer holders
Exceptional student experience
By joining Leeds you'll be part of a prestigious, research-intensive Russell Group university, where you'll gain skills that will be invaluable to you, personally and professionally. You'll get the chance to take part in research, tailor your experience and take advantage of life-changing opportunities. You'll benefit from some of the best university facilities on offer and you'll be supported every step of the way. All on one campus, and in the heart of a thriving, friendly and multi-cultural city.
Hear from our students and alumni
Discover more about student life at Leeds by hearing from some of our current students who share their stories.
More

on 60c548e973d93
"A placement year teaches you crucial, transferable business skills, preparing you for a job not only in the specific sector you worked in but across a range of industries and professions. As a result of my year with a stronger work ethic and drive to succeed academically, as well as beyond to future employment."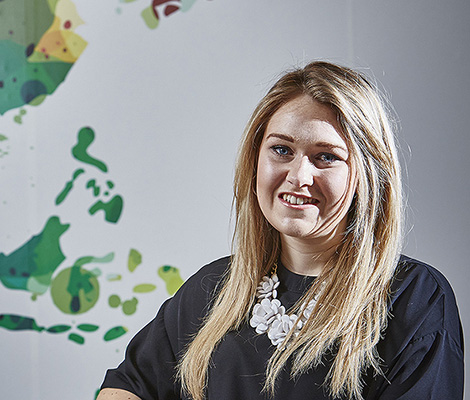 "A joint honours degree here really is your degree- you get choice! As you progress through your three (or four) years, you will be presented with more flexibility over which modules you study. This means that you will be able to select fields that you are interested in, leading to your degree becoming personal to you."
Find out more about Rebecca's experience at Leeds.
More

on Charlotte Townend, Geography BA
Watch our taster lectures
You'll be taught by internationally renowned, inspirational academics who are passionate about your subject.
Professor Paul Chatterton explores the challenges and potentials of how to make future cities more sustainable, and after COVID-19 how we can 'build back better'.
More

on Unlocking sustainable cities
Preparing for your future
Make the most of the opportunities at Leeds, have an amazing experience, and give yourself the skills and confidence to stand out from the crowd.
Choosing your new home
University accommodation is guaranteed for your first year.
Living in our University accommodation is a great introduction to student life, and a fantastic way to make new friends. Most of our accommodation is off campus, close to the city centre or in the popular student areas of Headingley or Hyde Park – within walking distance or on frequent bus routes to the University.
Book your place for one of our Accommodation Live Events through our Virtual Viewing Hub.
More

on Choosing your new home
Campus life
Explore our virtual campus tour.
Our single-site campus has everything you'd find in a small town and it's just a short walk away from the centre of our thriving, multicultural city too.
More

on Campus life
We're here for you
You'll benefit from a wide range of support services to help you feel safe and at home from day one.
Keep in touch
If you have any questions and/or require any further information please contact our admissions team by email: geo-ug-enq@leeds.ac.uk
We look forward to welcoming you in September 2021.
---
We hope that by the time you're ready to start your studies with us the situation with COVID-19 will have eased. However, please be aware, we will continue to review our courses and other elements of the student experience in response to COVID-19 and we may need to adapt our provision to ensure students remain safe. For the most up-to-date information on COVID-19, regularly visit our website, which we will continue to update as the situation changes www.leeds.ac.uk/covid19faqs
The videos on this page were recorded in December 2020. For the latest updates please visit coronavirus.leeds.ac.uk/student-advice.