Careers and employability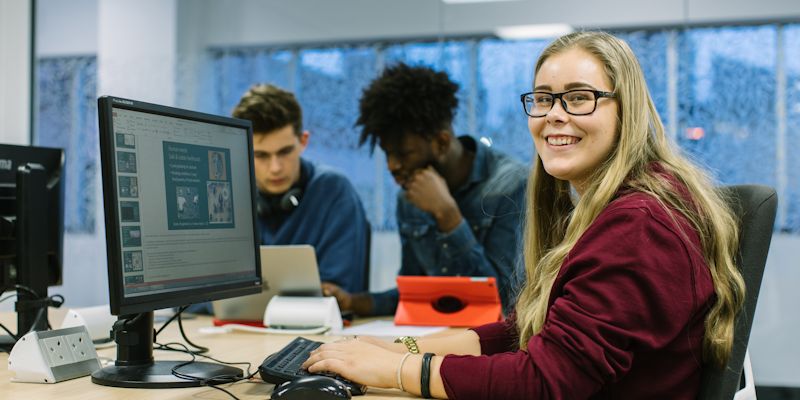 Looking to stand out from the crowd and secure that all-important graduate job in an increasingly competitive job market? Your degree from the University of Leeds and the wider experience you'll gain while you're studying here will help you to do just that.
Our close working relationships with a large number of key companies means that throughout your degree you'll be exposed to industry and prepared for a career in a professional environment.
University of Leeds students are among the top 5 most targeted by top employers according to The Graduate Market 2022, High Fliers Research.
Leeds is one of our biggest campuses for recruitment, the students are independent, resilient and fit perfectly with our vision to employ the leaders of tomorrow.
Recent graduates from the School of Geography have secured positions including:
Visit our course pages for more course specific career destinations.
Careers support
Throughout your time with us, our Employability team is here to support, guide and advise you.
Our employability team offers various resources, such as:
specialist face-to-face meetings
timetabled employability sessions
internship and placement support
employer workshops
career guidance appointments
STEM careers fair
<iframe width="560" height="315" src="https://www.youtube.com/embed/bPFHQ8df6Jc" frameborder="0" allow="accelerometer; autoplay; encrypted-media; gyroscope; picture-in-picture" allowfullscreen></iframe>
You can also access our University's Careers Centre, which is one of the largest in the country with experienced advisers and strong relationships with graduate recruiters.
Internship opportunities
We advertise a range of smaller, 8-12 week paid internships in local SMEs, charities, University of Leeds departments and multi-national organisations. Over half of these opportunities are exclusive to University of Leeds students, meaning that the number of students you are competing against is lower than if it was a national scheme.
Luke Jones, BA Geography:
I've really enjoyed the internship so far and the projects I've been able to get involved in. It's been a great opportunity and the team have been exceptionally welcoming and helpful. I can't wait to see what's in store over the next few weeks.
Industrial placement year
Our degrees include the option to complete a placement year in industry. An industrial placement year is a fantastic way of exploring your own strengths and the realities of working life. Find out more about industrial placement opportunities.
Enterprise and volunteering
If you're keen to develop your entrepreneurial skills or set up your own business, then we have the facilities and experience to help you.
The University's innovative SPARK initiative can help you with business start-up support, advice and funding to develop an idea you may have into a viable business.
You can take advantage of workshops to help you develop your knowledge and grow your ideas.
If you'd like to volunteer, there are a number of student-led volunteering societies – plus there are a number of groups run by students which offer you a number of opportunities throughout your degree.
Volunteering is a great way for you to enhance your CV further and develop valuable skills, as well as giving something back to the community.