Industrial placement year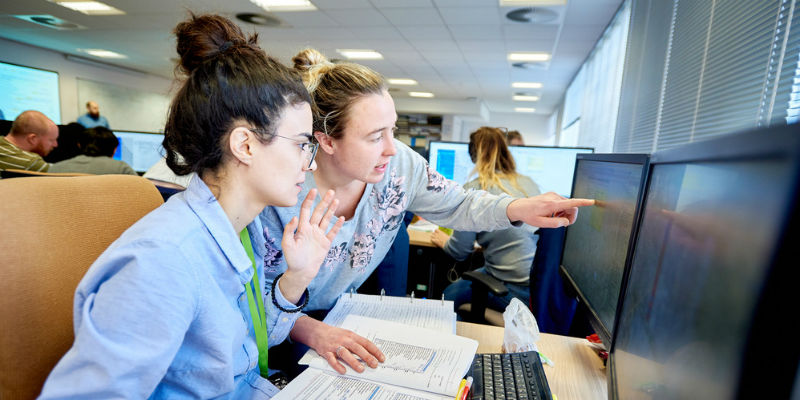 Are you interested in working directly with industry as part of your degree?
You could gain valuable work experience and become an even more employable geography graduate with a real-world industry placement.
Spending a year in industry is a great way to gain new skills, increase your employment potential and earn some much needed money to support your studies – all while deciding upon your career path.
A year in industry will extend your degree by 12 months.
Benefits of a year in industry
Working for a year in industry brings many benefits academically, personally and financially:
relevant work experience which increases your future employability
the opportunity to earn a salary for a year
increased confidence for applying for graduate jobs in the future
an opportunity to develop a wide range of transferable skills including IT skills, people skills, analytical, numerical and leadership skills
increased maturity for your final year of study, leading to a better final year academic performance
an opportunity to be awarded a degree with the prestigious 'Industrial' suffix
a chance to combine a year abroad with work experience by opting to work overseas
up to 70% of placement students are offered future employment by their employer – doing a placement gives you a head-start in a very competitive graduate job market.
An industrial placement year is a fantastic way of exploring your own strengths and the realities of working life. In recent years, all our students who chose a year in industry went straight into graduate employment, often with their placement company.
You'll have the opportunity to work in a wide range of areas such as operations analysis, conservation, ecology, management consultancy and hydrographic surveying, public transport operations, teaching, transport planning and development consultancy just to name a few.
We'll keep in touch with you while you're away, visiting you during your placement in the UK, or arrange Skype calls if you choose to work overseas.
Strong industrial links
We have more than 650 graduate recruiters visiting campus each year and long-standing partnerships with firms, including Marks and Spencer, Environment Agency, Hilton, Panasonic RSPB, Samsung, Sony, Yorkshire Water and Unilever Vauxhall.
We work closely with a wide range of employers across the commercial, industrial and public sectors. Our students benefit from employer presentations, careers events, guest lectures, work placement opportunities, external supervision of student projects and graduate employment opportunities.
<iframe width="560" height="315" src="https://www.youtube.com/embed/xPsmy27KaX4" frameborder="0" allow="autoplay; encrypted-media" allowfullscreen></iframe>
For more information about the industrial placement year, please contact Tessa Grant on T.J.Grant@leeds.ac.uk.