Physical geography field trips
Year 2: Austria, Mallorca and Algarve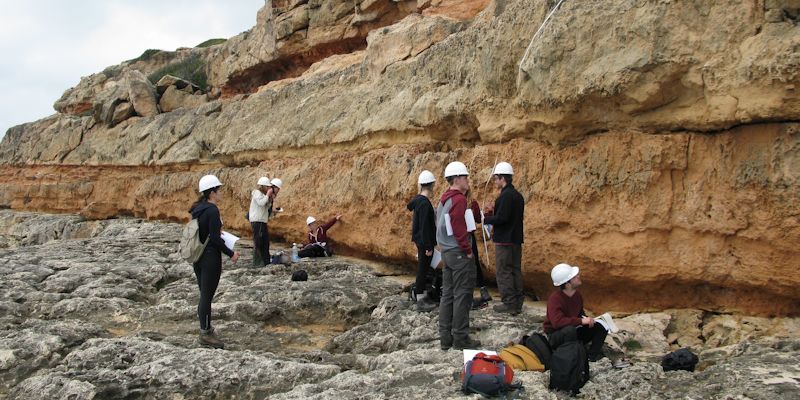 Austria
This one week residential field trip to the Hohe Tauern Alps in Austria is based in the hotel Rudolfshutte, Uttendorf which is located 2,300 m above sea level, surrounded by glaciers and 22 imposing 3,000-meter peaks of the Hohe Tauern National Park. Here we conduct research into mountain environments including glaciology, proglacial rivers, vegetation, soils and water quality.
We focus on field research, including training in field techniques and conducting hands-on research in truly amazing surroundings. What you discover here through real fieldwork will make up much of the module assessment.
Mallorca
We visit the Balearic island of Mallorca, which boasts a Mediterranean climate all year round and beautiful, dramatic scenery. We study the distinctive characteristics of the climate, geology and vegetation and how they have changed over time.
You will be introduced to the different environments of Mallorca and to a range of different fieldwork skills which you will put into practice by working in a small group on a self-directed project. We explore themes including limestone geology and geomorphology, human impacts on vegetation and contemporary environmental issues.
Algarve
You'll stay in a small fishing village located just 9 miles from the south-western tip of Europe and giving access to the geomorphologically diverse south and west coastlines. Here we study coastal processes, hillslope hydrology and water resource management in an area of intense water stress.
We investigate the field and include training in hands-on field techniques, and learn about the history of navigation, cartography and exploration from the port of Sagres, water quality and fluvial geomorphology downstream of dams, beach hydrology, tsunami processes and much more.