Santosa Sandy Putra
Profile
I am starting my PhD study at the University of Leeds on 2018. I was sent by Ministry of Public Works and Housing, Indonesia, to study about tropical peatland restoration. My study is mainly funded by Indonesian Endowment Fund for Education Foundation (LPDP).
I finished my undergraduate study in Civil and Environmental Engineering at Universitas Gadjah Mada, Indonesia in 2008. I was accepted to be a government officer and worked at Research Centre for Water Resources, Indonesia. Afterwards, I was appointed to be a junior researcher on 2011.
In 2012, I got an opportunity to pursue a master study at UNESCO IHE Institute for Water Education, Delft, The Netherlands, by StuNed Nuffic Neso Scholarship. After I graduated with Master of Science degree in 2014, I went back to Indonesia and worked in the field of river basin development and water modelling. I am also have experiences on remote sensing and artificial neural network application on water engineering.
Research interests
I am interested to study more about tropical peatlands and wetlands restoration. I am very happy to share about practical restoration efforts that are feasible to be implemented in the fields. Moreover, it is also a pleasant for me to know more about peatlands and wetlands restoration progress assessment.
My research site would be in Indonesian tropical peatlands. There, I am curious to do research on how the environment will change and possibly adapt to climate change and certain land use managements. The Indonesian tropical peatlands is the best location for me to do tropical peatlands research. It is because many restoration effort had been and has been on going. There are urgent needs to support the government with scientific proves and research results so that the restoration goals can be achieved as our expectation.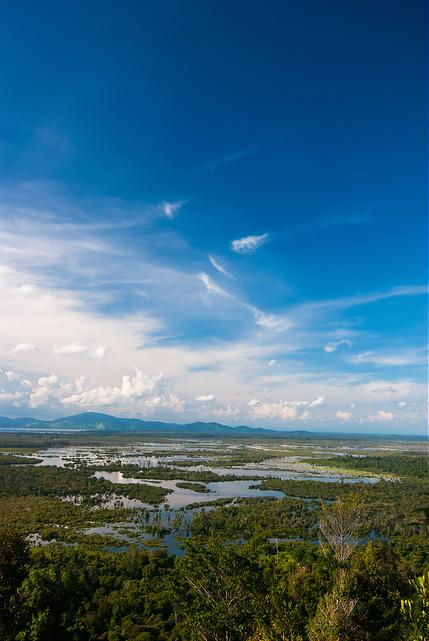 Lake Sentarum Coastal Peatland, Indonesia. (Image by Ramadian Bachtiar/CIFOR, 2010)
Follow my research activity on Twitter and ResearchGate.*
*The University of Leeds is not responsible for the content of external websites.
Qualifications
Bachelor of Engineering
Master of Science