Offer holders
Welcome to our community
Geology and Geophysics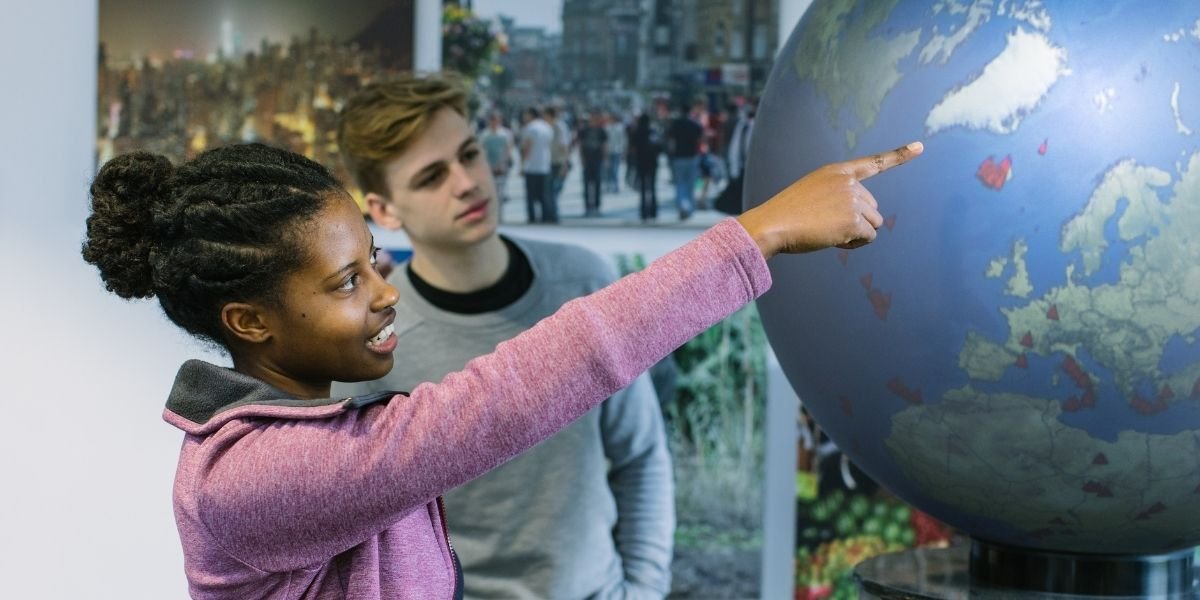 Congratulations on your offer
Congratulations – we hope you're excited to receive your offer to study at the University of Leeds, an international, world top 100 university.
Going to university is an amazing experience. You'll join our friendly and diverse community of over 38,000 students from more than 170 countries. Being a student at Leeds means you'll make friends from across the world and become more globally minded, which is a great asset to future employers.
We want to make sure you have everything you need to make the best decision for your future, so on this page you'll find details on next steps, including how to accept your offer and apply for accommodation. You'll also have the chance to explore our campus and hear what our students say about their experiences here at Leeds.
Exceptional student experience
By joining Leeds you'll be part of a prestigious, research-intensive Russell Group university, where you'll gain skills that will be invaluable to you, personally and professionally. You'll get the chance to take part in research, tailor your experience and take advantage of life-changing opportunities. You'll benefit from some of the best university facilities available and you'll be assisted every step of the way.
You'll also join a diverse, supportive community of students and make friendships and connections that will last a lifetime. Leeds University Union (LUU) is one of the largest in the country, and their mission is to make sure students love their time at Leeds. With over 300 clubs and societies, there's bound to be something for you.
The best way to find out about life at Leeds is to chat to our students on Unibuddy. We have over 100 Unibuddy ambassadors ready to answer with any questions you might have - from course content, facilities and accommodation, to city life and the societies you can join while you're here.
Hear from our students
Discover more about student life at Leeds by hearing from some of our current students who share their stories.
More

on 6282d4658e7b7
Alice graduated from MGeophys, BSc Geophysics (International) in 2019. During her time at Leeds, Alice undertook a year abroad, attending Western University, Canada. She is currently working as a Geo-Environmental Engineer for PWA Geo-Environmental.
'I decided to pursue geophysics due to studying volcanoes at A-level and getting excited by the prospect of getting an understanding of inner earth mechanics and how this affects processes on the surface. Out of all of the universities I visited, Leeds stood out due to providing a course entirely dedicated to geophysics, with the option to branch into similar disciplines, rather than merged with another science from the onset.
I really enjoy working outside, so having the ability to go to so many places for fieldwork was really enjoyable. Not only did we get to see some really cool bits of geology and learn how to use a variety of geophysical equipment, it also wasn't always raining! Nearing the end of the degree we went to Lanzarote, which as well as working as a group with minimal external input, we had the opportunity to get to know the lecturers better, before starting our final year projects.
I chose to pursue an integrated Masters degree which meant spending my third year overseas at Western University, Canada. I enjoyed having the ability to study graduate courses at Western, as well as those which varied from what was available at Leeds due to differing levels of applicability. It was also fantastic having access to the facilities for international students, which ended up being a great way to meet new friends, learn about different cultures and try new activities that I wouldn't have otherwise thought of.
After graduating from Leeds, I took a few months out and briefly worked as a rope access technician, before applying for geophysics and geotechnical jobs. Since starting as a Geo-environmental engineer I have become a fellow of the geological society, attending relevant courses and training.'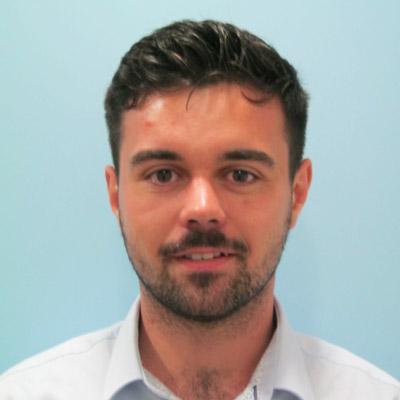 Josh Dunlop completed both his undergraduate degree in BSc Geology and his Masters in MSc Engineering Geology in the School of Earth and Environment. Since graduating from Leeds in 2019 Josh has been working with Jacobs as a Graduate Engineering Geologist. His varied role with the company typically involves data and ground mode interpretation, derivation of engineering parameters, supervising ground investigations and producing client deliverables.
During both his undergraduate degree Josh was able to secure an industrial placement with Soil Engineering Geoservices, a company based in Leeds, which gave him a head start in professional work experience and understanding the industry.
'It really helped me understand the industry that many geologists are employed in after university. The professional work experience gave me a massive advantage over other graduates when it came for applying for a Masters and subsequently a job. It was also a great break from academia and a chance to earn a few quid.'
Josh was lucky enough to study a course which puts a lot of emphasis on fieldwork and the hands-on learning that you can gain in the field – learning which will have a lot of relevance within the industry. And unsurprisingly fieldwork turned out to be Josh's favourite part of his degrees at Leeds.
'We travelled to so many beautiful places and made so many memories. You also get a chance to put many of the theoretical skills that you've learnt during the course into practice in the field.'
During his time at Leeds Josh was involved in some of the clubs and societies available at the University. He played for, and captained, the School of Earth and Environment's 11-a-side football team, even winning the league in one of his years. And was also part of RocSoc, an Earth Sciences society, taking part in their trip to Krakow in his second year.
As for Leeds itself, Josh says; 'It's very student orientated, especially places like Headingley and Hyde Park. It has a brilliant Students' Union and the best cheesy club night in the country!'
Find out more about Josh's year in industry working as a Graduate Engineering Geologist.
Students from the School of Earth and Environment share their experience of spending a year in industry.
Anne graduated in 2017, studying Geophysical sciences (Industrial) BSc. While at Leeds she undertook a year in industry working as a Water Management Consultant for Atkins.
'During my Year in Industry, I worked with Atkins' Water Management Consultancy (WMC) for 14 months. Atkins is an international design, engineering and project management consultancy which has approximately 18000 employees worldwide. The WMC team is comprised of ~400 employees across the UK, including environmental scientists, water quality specialists, geomorphologists, hydrologists, hydrogeologists and engineers.
My work at Atkins involved water resources modelling using Aquator software, using Excel/VBA to process and analyse data, conducting river habitat data analysis using GIS and Python, developing spatial analysis skills in ArcGIS, QGIS and AutoCAD, performing hydromorphology walkovers, flow gauging and hydrology scoping studies in the field, assisting in river restoration and sustainable management projects, performing environmental assessment co-ordination for flood-affected sites and also assisting with ecology studies.
Industrial placements are vital for improving skills that you have developed in your first two years of university, networking with professionals and obtaining important industry experience. It is becoming more and more important to have more on your CV than a good degree, and employers want to see skills and experience obtained beyond the lecture theatre. An industrial placement, whether it is for a month or for a year, is about trying your hand at a particular career, providing you with good experience that allows you to enhance your degree and your CV. '
More

on Anne Harding, BSc Geophysical sciences (Industrial)
Taster lectures and online courses
You'll be taught by internationally renowned, inspirational academics who are passionate about your subject.
Explore our campus and city
Preparing for your future
Make the most of the opportunities at Leeds, have an amazing experience, and give yourself the skills and confidence to stand out from the crowd.
We're here for you
You'll benefit from a wide range of support services to help you feel safe and at home from day one.
Undergraduate courses
Visit our course pages for all the latest information about your chosen course.