Careers and employability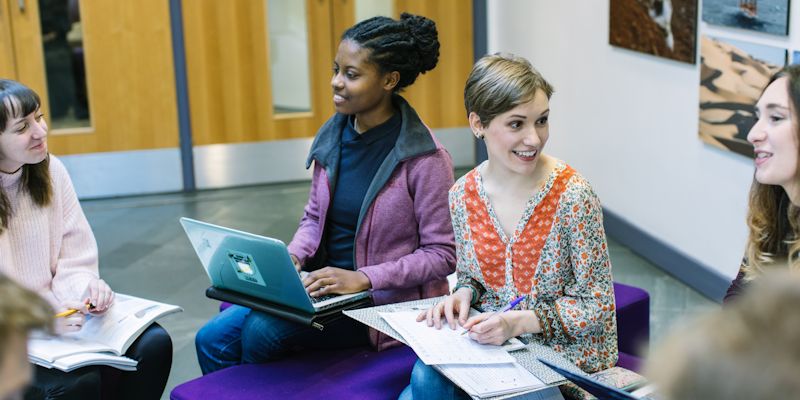 All of our Masters degrees have a strong vocational element and we embed employability throughout our modules. Whichever of our Masters courses you choose, we are confident that you'll graduate with the specialist and transferable skills needed for a range of subject-related careers or further study.
Industry-relevant degrees
Each year we hold an industrial advisory board where we discuss course content to ensure our courses remain current and meet employers' changing needs. We also stay connected with our Earth and Environment graduates - we invite alumni back to talk to students about their career paths and to give guest lectures in relevant modules.
Dissertation project
The Masters dissertation project enables you to develop your particular interests as well as specialist and transferable skills. Some projects are undertaken in collaboration with a partner organisation which may be private or public sector, and is often an employer of our Masters graduates, thus offering a valuable opportunity to our students. Other projects have a more academic focus for those who wish to explore the possibility of a research career either in industry or academia.
Both types of projects are supported by the School's facilities, including state of the art laboratories, computing and software and field equipment.
Rewarding careers
Our Masters courses offer a range of opportunities for you to develop specialist and transferable skills that will enable you to pursue a range of exciting careers.
Recent graduates have secured positions across sustainability, earth and atmospheric sciences including:
Visit our course pages for course specific career destinations.
Careers support
Our Masters courses offer advanced subject-specific training and contact with employers via a range of activities including talks by external speakers, industry open days, and in some cases dissertation projects linked with employers and based on real-world projects.
You'll have access to the wide variety of support available to Masters students, both within the School of Earth and Environment and the University's award-winning Careers Centre. Our School Employability Officer runs weekly drop-in sessions and there is a weekly Faculty careers bulletin during term time. The Centre will provide you with support and guidance to help you plan your career, offering a range of services that include:
Careers appointments
CV guidance
Interview advice and practise
Careers fairs and employer presentations
Access to local and international job vacancies
Science Technology Engineering and Mathematics (STEM) careers fair