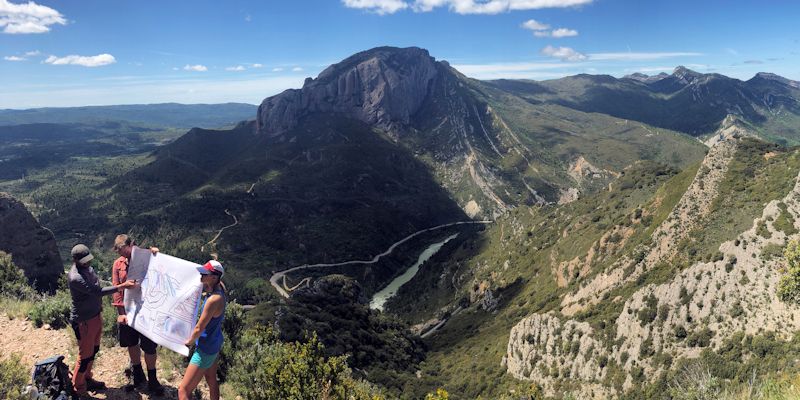 Studying in another country is not only an adventure but offers the opportunity to study modules or visit locations that would otherwise be unavailable in the UK. It's a great way to boost your confidence and broaden your outlook on life by experiencing another culture, while making friends and having fun.
The School offers three-year BSc (Hons) and BA (Hons) courses, with and Study Abroad variants, and our four-year Integrated Masters (MGeol/MGeophys/MEnv) programmes which include an international study year abroad in North America or Australasia.
In the School of Earth and Environment, you have two options for studying abroad:
Apply for one of our Four-Year Integrated Masters and study at one of the specified institutions abroad. This option requires a higher grade than the non-integrated one and counts towards your overall degree classification – and on completing your final year you'll graduate with a Masters degree. Find out more about studying abroad with our Integrated Masters.
Apply for one of our three-year degrees, where you'll have the choice of undertaking a "pass/fail" study abroad year, which has a broader range of institutions to study at, and a lower grade requirement. When you return, you'll study your final year and graduate with an undergraduate degree as normal – but with 'International' in your degree title.
<iframe width="560" height="315" src="https://www.youtube.com/embed/w_pmTIE1iA4" frameborder="0" allow="autoplay; encrypted-media" allowfullscreen></iframe>
If you want to study in a country that teaches in another language, our Language Centre can provide you with advice on additional learning opportunities before you go.
Find out more at the Study Abroad website.