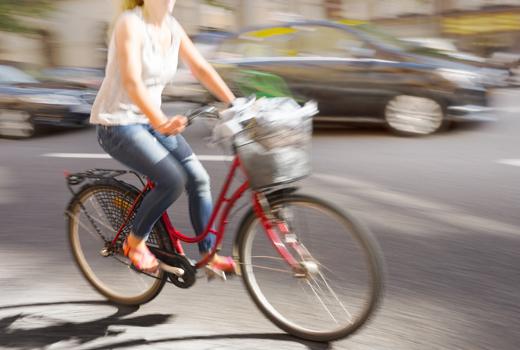 Date: Wednesday 4 December 2019, 12:00 – 13:00
Location: Roger Stevens LT 17 (7.17)
Type: Seminars, Earth and Environment
Cost: Free
SRI seminar - Manisha Anantharaman (St Mary's College of California)
"Critical sustainability: A transformative research agenda"
Abstract
Sustainability scholarship now has a rich sub-field that studies individual behavior change and sustainable lifestyles as crucial components of sustainability transformations. Practices like bicycling to work, eating organic food, flying less and saving energy are heralded as both integral to and generative of larger societal transformations. Scholars have identified the individual and societal conditions that can help enable such practices while also interrogating questions of social and cultural identity through them. Yet, questions of power, legitimacy, authority, and consequently justice are only now emerging as central to this field of research, which has instead had a tendency to celebrate marginal lifestyle changes by elites while ignoring the structural inequities that make both over and under consumption possible in the first place. In this paper, I draw on research examining sustainable consumption in India and beyond to argue that researchers need to look at relational and structural power within sustainable consumption efforts to see how these efforts challenge or reinforce existing patterns of oppression and marginalization. I argue that doing this will necessitate looking outside the dominant theoretical toolkits of sustainability research which are biased towards knowledge produced in and by scholars in the global North. Instead, the paper looks to theoretical frameworks emerging out of post-colonial and decolonial thought, specifically work on Situated Urban Political Ecology and southern urbanisms to problematize dominant sustainability paradigms and point out new possibilities for research and practice. These frameworks center the experiences of marginalized and oppressed groups, examining everyday life and practices and the material and social contexts they are embedded in. The paper ultimately argues that decolonizing sustainability thought and striving for strong sustainability requires the active and intentional decentering of the concerns and agendas of intersectional privilege.
Biography
Manisha is a tenure track Assistant Professor in Justice, Community and Leadership at Saint Mary's College of California in the Bay Area. She is also affiliated with the Global and Regional Studies and the Earth and Environmental Science programs at Saint Mary's. Herresearch and teaching interests straddle the interconnected spheres of sustainability and social justice, applying participatory and ethnographic methodologies. She produces community-engaged scholarships that seeks to contribute towards a systemic transition to a more sustainable and just world for more people.
She received her PhD from the Department of Environmental Science Policy and Management at the University of California Berkeley (2015) and has a Masters in Integrative Bio-sciences from the University of Oxford (2008). She is on the executive board of the Global Research Forum on Sustainable Consumption and Production, a world-wide network of researchers and practitioners working on sustainability transitions. In 2016, she received the Early Career Scholar Award from the Sustainable Consumption Research and Action Initiative. In Spring 2019, she was invited to the Alba Viotto Visiting Professor in Sociology at the University of Geneva. She also recently presented Sustainable Consumption Institute sponsored keynote at the 2019 Hallsworth Conference on Healthy Cities at the University of Manchester.