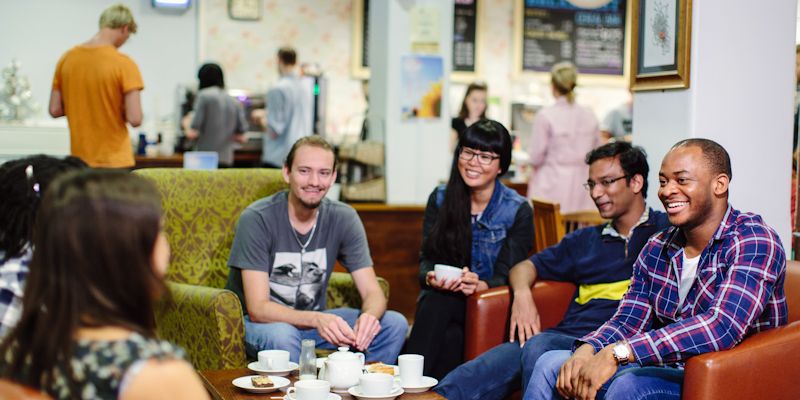 The University community is made up of a wide range of people with diverse backgrounds and circumstances, which we value and regard as a great asset.
As part of our continued commitment to equality and inclusion, we strive to create an environment where everyone can reach their full potential and have a real opportunity to participate in and contribute to our activities. Find out more on our HR website.
The University's Equality and Inclusion Framework sets out our vision to be: A beacon of excellence in the sector, promoting a culture of inclusion, respect and equality for all.
Faculty Equality and Inclusion Committee
As a part of our commitment to fairness and respect, our Equality and Inclusion Committee meet every term to discuss progress, identify issues and shape new policies.
Athena SWAN Charter
The Faculty of Environment has received a prestigious Athena SWAN Bronze Award from the Equality Challenge Unit, the national body that promotes equality in the higher education sector.
This award represents the combined efforts of all schools in the Faculty and shows the positive actions we have taken to ensure that policies, processes and ethos all promote an equal and inclusive environment for work and study.
Equality and Inclusion contacts
Each School has an Equality and Inclusion Officer who promotes equality and inclusion issues across the Faculty and acts as a conduit between the central Equality Policy Unit and the Faculty and Schools.
Each School in the Faculty also has a number of Student Disability Contacts whose role is to provide information, guidance and support to ensure equality of access to education for all disabled people who study at the University and to those who aspire to do so.
Equality and Inclusion Officers
Dr Kate Pangbourne
e: k.j.pangbourne@leeds.ac.uk
t: +44 (0)113 343 1552
Student disability contacts
Bryan Matthews
e: b.matthews@its.leeds.ac.uk
t: +44 (0)113 343 5341
Lois Nuttall
e: l.nuttall@leeds.ac.uk
t: +44 (0)113 343 4656
The University provides general and condition-specific support to disabled students, find out more on the Student Education Service website.
Facilities and support for staff
We provide practical support and information for all staff working at the university. This includes prayer and contemplation facilities on campus, a range of HR policies and information to support staff who have a disability or have caring responsibilities.
Staff networks
The University has a number of networks that staff can join. They bring together employees from across the University, providing peer support, networking opportunities and social activities.
Our networks include:

• LGBT Network
• Leeds 11 Network (for staff from a black or minority ethnic (BME) background
• Women at Leeds Network (WaLN)
• Dementia Carers Staff Network