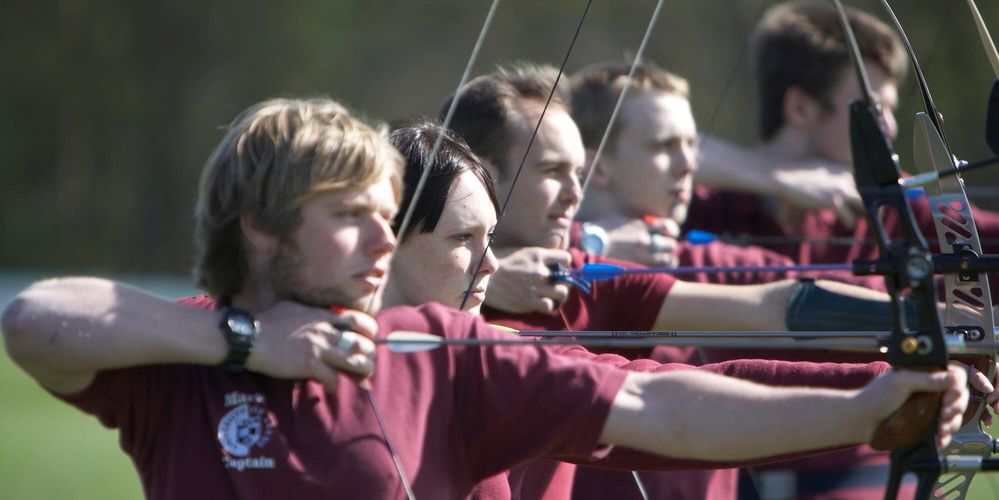 A great way to engage with people on your course or with similiar interests is by joining a club or society. Leeds University Union (LUU) exists to represent, support and entertain you throughout your student years, and has over 300 activities to choose from. Also, through the Global Community you can connect with students from over 140 different countries and take part in a range of international activities.
Our undergraduate courses work in partnership with the University's School of Geography and School of Civil Engineering, so GeogSoc and CivSoc are a great place to start.
GeogSoc
If you are a student on the BA Geography and Transport Studies course, you can join the GeogSoc society, which is the 4th biggest departmental society at the University of Leeds and it's increasing in popularity. The society organises a range of social activities and trips, which encourage students to get to know each other and make new friends.
'GeogSoc' has many teams in the University's intra-mural league, including an 11 a-side football team, 5 a-side football team and a large netball team. Playing a sport with 'GeogSoc' is ideal for those who want to get involved with sport in Leeds without the commitment/demands of the official University teams.
To find out more you can follow 'GeogSoc' on Twitter.
CivSoc
If you are student on the BEng/MEng Civil Engineering with Transport course, you can join the CivSoc during your time at Leeds.
The Civil Engineering Society represents students at staff-student forums to improve and discuss your views of the course and School. The society's main goal is to bridge the gap; whether that being between different student groups, year groups, staff and students, students and industry or between our University and other universities. You can also benefit from the society's industrial contacts, regular socials and excellent sports.
The Civil Engineering Society offers a wide range of socials with something to suit everyone. The societies organises activities such as pub quizzes, go-karting, paintballing, bowling and the CivSoc Spring Ball. We also have an annual trip; last year we went to Amsterdam, which included an architecture tour of the city.
To find out more you can like 'CivSoc' on Facebook and follow us on Twitter.