Research project
Strategy and action plan for electrification of public transport and intermediate public transport in India cities
Start date: 15 February 2021
End date: 28 February 2022
Value: £384,000
Partners and collaborators: CEPT Research and Development Foundation
Primary investigator: Professor Ronghui Liu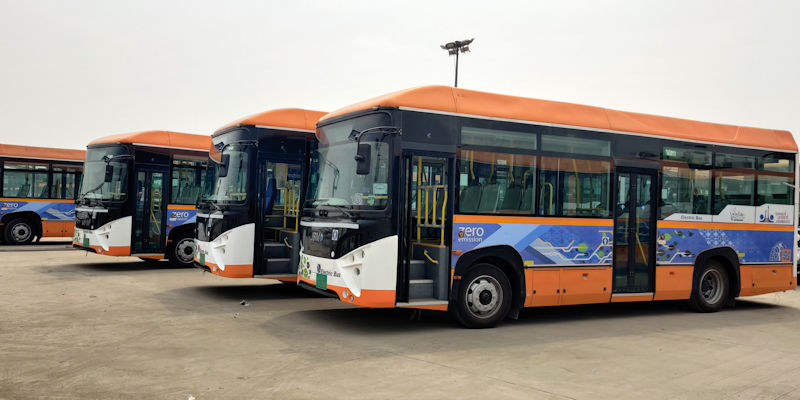 Funded by: UK PACK Green Recovery Challenge Fund
Urban transport is one of the leading contributors to GHG emissions, and the Government of India is providing fiscal and non-fiscal incentives to city authorities to move towards electric mobility. A challenge however is the limited capacity of cities to translate national policy into implementable local-level strategies.
This project seeks to address the issue of lack of sustained action towards electric mobility - especially in Public Transport (PT) and Intermediate Public Transport (IPT) - despite the significant policy and funding push by the national government.
The project will adopt an Enable Avoid Shift Improve (EASI) framework which suggests a wide range of measures for climate change mitigation. While Avoid and Shift measures have until now been the primary focus of Strategic Transport Plans (CMPs) in India, this project lays emphasis on Improve and Enable strategies of the EASI framework that can strengthen capacities of participating cities and stakeholders to transition to electric mobility.