Global Policy North Conference: The Challenge of Brexit for the North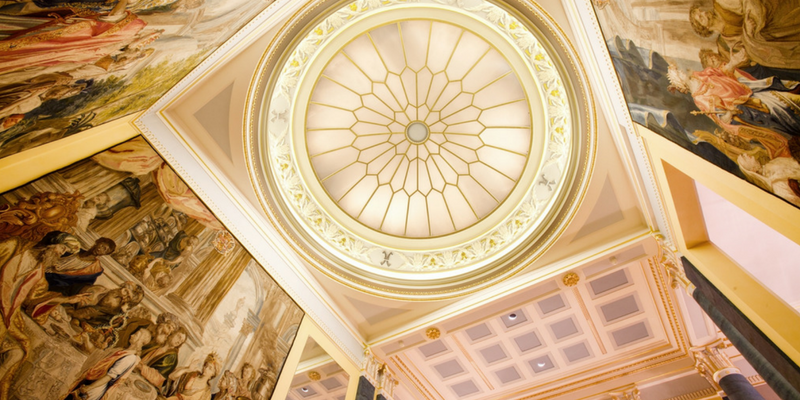 Date: Thursday 20 September 2018, 8:30 – 19:30
Location: Clothworkers Centenary Hall, School of Music, University of Leeds
Cost: £25 - £50
Sir Alan Langlands joins others on a panel to discuss the challenge of the UK's departure from the European Union for the north of England.
'The Challenge of Brexit for the North' is the first conference of the Global Policy North network, a new consortium of scholars and practitioners from various disciplines and universities in the north of England, working on a range of global governance and global policy issues.
Keynote addresses will be given by Rt. Hon. Hilary Benn MP, Member of Parliament for Leeds Central and Chair of the Exiting the European Union Select Committee, and Lord Jim O'Neill, former Chairman of Goldman Sachs Asset Management and member of the House of Lords.
The Conference will also feature four panel discussions on various aspects of the challenge of Brexit for the north. These are on: Education, Health, Investment and Industry, and Infrastructure and Energy.
General admission is £50. Student admission is £25. Book tickets via Eventbrite.
Programme:
8.30 - 8.45am
Registration
8.45 - 9.00am
Welcome by Sir Alan Langlands and Professor David Held
9.00 - 10.00am
Education panel
Professor Hugo Dobson (Head of School of East Asian Studies, University of Sheffield, Chair)
Sir Alan Langlands (Vice-Chancellor, University of Leeds)
Les Walton CBE (Chair of the Northern Education Trust)
Professor Claire O'Malley (Pro-Vice-Chancellor (Global), Durham University)
Professor Peter Slee (Vice-Chancellor, Leeds Beckett University, first respondent)
10.00 - 10.15am
Refreshment break
10.15 - 11.15am
Keynote Address: Hilary Benn MP
Chair: Professor David Held (Master of University College, Durham University)
11.15 - 11.30am
Comfort break
11.30pm - 12.30pm
Keynote Address: Lord Jim O'Neill
Chair: Sir David Warren (former HM Ambassador to Japan)
12.30 - 1.30pm
Health panel
Professor Ted Schrecker (Professor of Global Health Policy, Newcastle University, Chair)
Rob Webster (CEO of Southwest Yorkshire Partnership NHS Foundation Trust)
Professor David Hunter (Professor of Health Policy and Management, Newcastle University)
Professor Garrett Brown (Chair in Political Theory and Global Health Policy, University of Leeds)
Henri Murison (Director, Northern Powerhouse Partnership, first respondent)
1.30 - 2.45pm
Lunch
2.45 - 4.15pm
Investment and Industry panel
Conor Kehoe (Director, McKinsey & Company, Chair)
Anjalika Bardalai (Head of Research, TheCityUK)
Professor Richard Harris (Deputy Dean, Durham University Business School)
Professor Ken McPhail (Vice Dean, Faculty of Humanities, Alliance Manchester Business School)
Margaret Burton (Partner, Global Immigration, EY)
Sir David Warren (former HM Ambassador to Japan, first respondent)
4.15 - 4.30pm
Refreshment break
4.30 - 5.45pm
Energy and Infrastructure panel
Dr Antonio Savoia (Global Development Institute, University of Manchester, Chair)
Professor Jon Gluyas (Director of the Durham Energy Institute, Durham University)
Councillor Andrew Waller (Deputy Leader, City of York Council)
5.45 - 6.15pm
Open Q&A
6.30pm onwards
Drinks reception sponsored by Wiley-Blackwell