Diavik A21 Ring Dike Project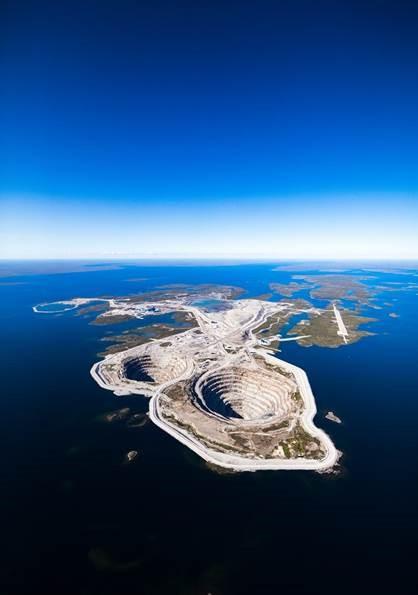 Date: Friday 15 November 2019, 12:00 – 13:00
Location: SEE Seminar Rooms, 8.119
Type: Seminars, Earth and Environment, Institute of Applied Geoscience
Cost: Free
Mike Davies, BGC, will give a geoscience seminar on "Diavik A21 Ring Dike Project "
Diavik A21 Ring Dike Project – The Diavik Diamond Mine is situated in the high arctic, with the diamond bearing kimberlite located beneath a large lake, requiring mining down through the lake. As part of expansion to mine the A21 kimberlite pipe construction of a 2.2 km long ring dike in Lac de Gras was required to hold the surrounding lake back from entering the pit. BGC undertook the design and construction quality assurance (CQA) of this structure and assumed the role of Engineer of Record. At a maximum height of 24 m, the Dike was constructed as a granular embankment with a cut-off wall. The cut-off wall was be constructed using a combination of Cutter Soil Mixing (CSM) thorough the dike fill and lake bed soils, and curtain grouting though of the upper bedrock. Jet grouting through the sediments was then used to connect the CSM and curtain grouting. The dyke was constructed between 2015 and 2018, with the majority of the work in 2016 and 2017. The pool was dewatered in the winter of 2017/2018 and mining of the pit has commenced. This presentation describes the elements of the dike and provides an overview of the construction process.
The seminar will be presented by Mike Davies, MSc, P.Geo, who was the BGC Project Manager and Jet Grouting Technical Lead for the project.