Breathing City Launch Event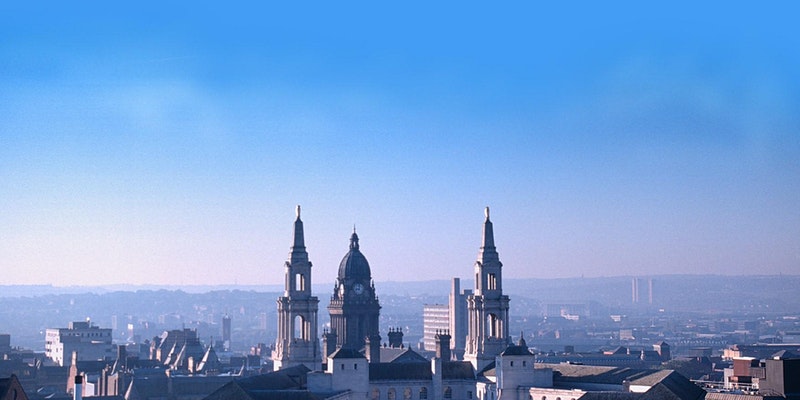 Date: Monday 18 January 2021, 10:00 – 16:00
Location: Online
Cost: Free
This launch event provides an introduction to the "Breathing City" project, which aims to manage exposure to air pollution.
To find out more, join us for the project launch on Monday 18th January 2021, 10-4pm. Professor Cath Noakes, will provide an overview on the project. We will be joined by expert speakers and panellists to share a variety of perspectives on the topic and to be involved in a lively Q&A discussion.
Speakers
Four invited speakers will set the scene for the network and the challenges of air quality and health in the built environment:
Professor Sir Stephen T Holgate CBE, FMedSci. MRC Clinical Professor of Immunopharmacology, UKRI Clean Air Champion and Special Advisor to the RCP on Air Quality. University of Southampton.
Dr Sani Dimitroulopoulou. Principal Environmental Public Health Scientist – Indoor Environments , Air Quality and Public Health . Environmental Hazards and Emergencies Dept , Centre for Radiation, Chemical and Environmental Hazards . Public Health England
Professor Alan Penn. Professor in Architecture and Urban Computing and on the UK government's Scientific Advisory Group for Emergencies (SAGE), in response to the Covid-19 pandemic. University College London.
Professor Paul Monks FRMetS, FRSC. Professor in Atmospheric Chemistry and Earth Observation Science, and Chief Scientific Advisor for the government's Department of Business, Energy and Industrial Strategy (BEIS). University of Leicester.
Network Themes
We will introduce the key themes within the network with interactive sessions for participants to feed in key challenges and questions to support the development of the network.
Panel discussion
Our expert panel drawn from research and practice will consider "Priorities for future buildings and urban spaces" and address some key questions: how can we capture the multiple challenges for buildings including wellbeing, disease, air quality, energy, climate, noise?; what are the lessons learned from COVID that will shape our buildings for the future?; what evidence do we need to support new approaches embedded into strategic/policy planning?
The aim of Breathing City is to define a new integrated health evidenced approach to urban building design and technology innovation for vulnerable groups, by understanding how airflows transport pollutants in indoor and urban environments. The network brings together research and practice expertise across multiple disciplines with common interests in urban airflow, building ventilation, air quality and health.