PhD LIVE Virtual Study Fair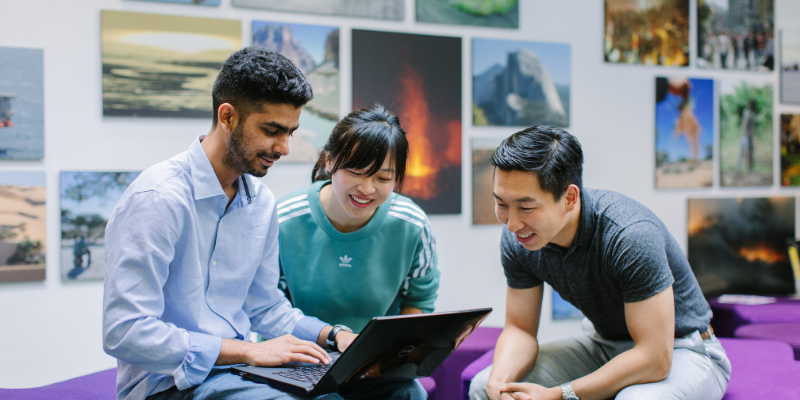 Date: Wednesday 13 October 2021
Location: Online
Cost: Free. Booking required
PhD LIVE Virtual Study Fair features webinars to provide you with the latest PhD information and advice to help you take the next steps.
Understand your PhD options
When it comes to PhD study, it can be a challenge to get a real grasp on what is right for you. If you're unsure about funding opportunities, research proposals or finding the right supervisor, the PhD LIVE Virtual Study Fair can help you understand your options. At the event, you can speak directly to universities and find out about their PhD projects. Getting information on your research interests is quick and easy, and you can search for universities and specific programmes once you're in the fair. You're also able to download information packs provided at the event so that you can read them at your own leisure.
Dedicated chat times
The fair has a dedicated chat time between 11am-3pm BST (GMT+1), allowing you to get your questions answered in an instant. Chat live with university representatives about their PhD projects, funding, supervisors, experience and expectations. If you don't have any questions, you can look at their booths, videos and the latest information.
Funding advice
With research council funding applications now open, speak to university representatives about your options and get advice on putting an outstanding application together.
Attend webinars
If you want more information, the webinar programme will help you understand specific aspects of PhD study. There's a PhD research proposal masterclass, advice on your funding options, a chance to ask current PhD students about their experience and more.
Registering before the fair
It's completely free to attend, but you'll need to register before to confirm your place and ensure faster entry into the virtual study fair on the day. Once registered you'll receive an email with your unique login link so you can click directly into the fair when it opens. Be sure to add noreply@findaphd.com to your safe sender's list and check your junk/spam folder if you can't find your confirmation email!