Haldrup F-55 Grass Harvester
Overview: The Haldrup F-55 is a precision plot grass harvester.
Contact name: Dr Richard Grayson
Phone: +44 (0)113 343 8486
Email: r.grayson@leeds.ac.uk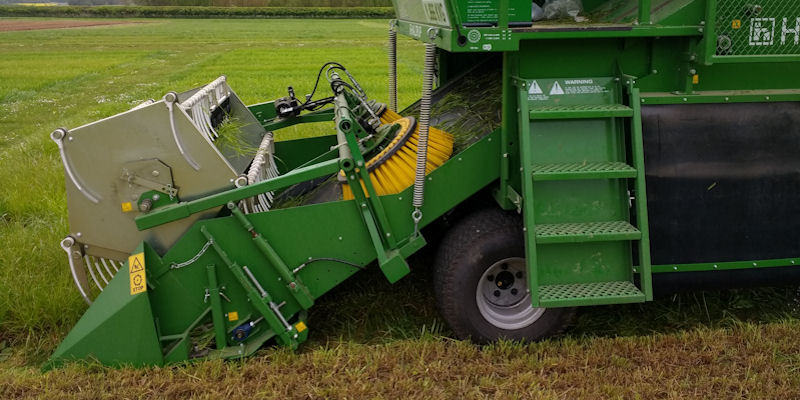 The harvester is fitted with an integrated Zeiss Corona Extreme Near-Infrared (NIR) spectrophotometer system that measures the intensity of light relative to its wavelength which along with the InProcess software allows real time measurements of dry matter content, protein and other harvest quality indicators.
This is a Natural Environment and Research Council (NERC)-funded purchase based at the University, as part of the White Rose Sustainable Agriculture Consortium and is available to scientists and industry for hire.
Equipment
Haldrup F-55 Grass Harvester
Permanent hydrostatic four-wheel drive
On-board computer with Harvest Manager software and protocol and label printers
Integrated Zeiss Corona Extreme NIRS system
Cutting width 1.51m Adjustable cutting height 1200 l weighing hopper Subsampling system with oil guided weighing cell (+/- 2g)
Applications
Whole crop harvesting of grass and forage, weeds, herbs and spices
Calculation of post-harvest straw weight
Who can use the facility?
We are committed to sharing our facilities and associated expertise with external academic and industrial collaborators.