New advice on how to safeguard our food against extreme weather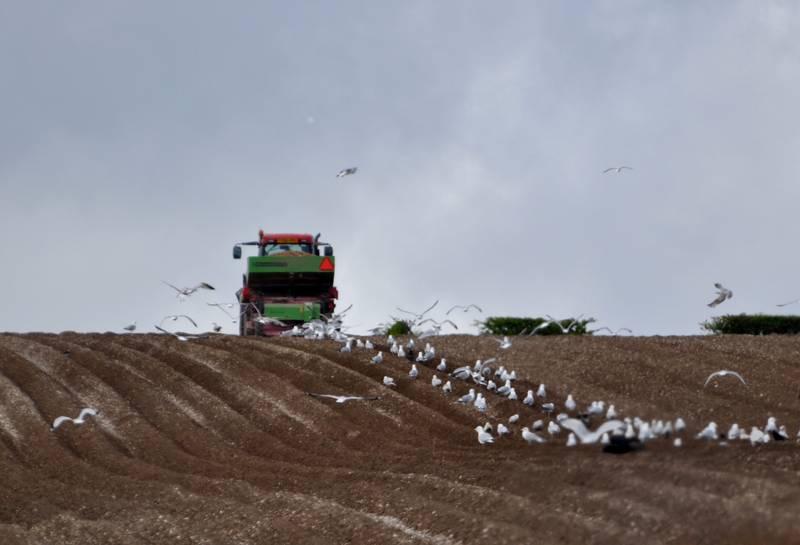 A new report recognises the necessity for farming to adjust to climate changes, to adapt and strengthen against extreme weather whilst improving production to address the world's growing need for food
Prof. Andy Challinor from ICAS sat on the independent expert taskforce with academics, industry and policy experts from the UK and USA examining the resilience of the global food system to extreme weather events.
They looked at the increasing threat to the world's food supply and food prices from extreme weather events like floods, heatwaves and droughts and how reduce the threat.
The Taskforce was brought together by the UK's Global Food Security programme and was jointly commissioned bythe UK Foreign and Commonwealth Office and UK Government Science and Innovation Network.
The Taskforce's report published this week outlines key recommendations to protect against pressures to global food supplies.
The report recommends international collaboration to create contingency plans, develop improved modelling methods to foresee and identify areas in international trading where supply is at risk, and developing better modelling methods to accurately predict the effects of production shocks.
The report identifies a need for agriculture to adapt to a changing climate and become more resilient in the face of extreme weather, while at the same time increasing productivity to meet an increasing global demand for food.
Andy said "The report clearly demonstrates the vulnerability of the food system to climate shocks. By using both historical case studies and model predictions we show how the global food system tends to respond to amplify the risks of climate change."
Contact: BBSRC Media Office, 01793 414694, press.office(at)bbsrc.ac.uk
About the GFS programme
The GFS programme brings together the UK's main public funders of food security related research to coordinate efforts and deliver added-value from their collective activities in this area. The GFS Champion will drive forward co-ordination of research activities, as well as contributing leadership and networking to the programme. This will give a boost to food security research, helping to link funders, the research community, public and users of research.