Uncovering the Elsecar Gasworks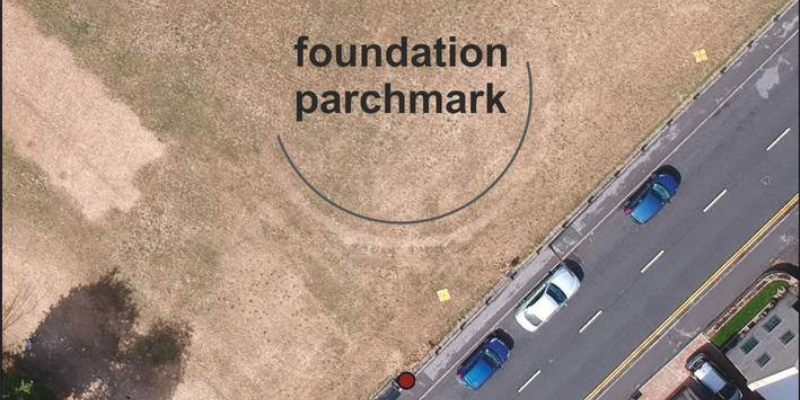 New scientific techniques and an incredibly dry summer have come together to reveal an important part of Elsecar Village's hidden heritage.
A team from the University of Leeds have been using technology to search for remains of the Elsecar gasworks, which were originally built in the 1850s.
The project used geophysical techniques, similar those on the TV show Time Team, which allowed them to 'see' buried structures without having to dig them up.
The team, which included Leeds student Sam Frandsen and geophysics staff Dr Adam Booth, Dr Chris Green and Dr Jon Mound, used ground-penetrating radar (GPR), electrical resistivity imaging and gravity surveying – a technique not often used in archaeology that measures the strength of gravity across a target area to identify holes and cavities in the subsurface.
The results clearly showed that substantial remains of Gas holder Number 2 survive under the field where the gasworks stood, with the empty foundations most likely having been filled with rubble before being covered over.
The survey showed that the full perimeter of the gasometer foundations is still present beneath roughly 55 cm of landscaped ground. This is shown as a very well-developed "full ring" in the GPR data.
The gas holder would originally have had a large tank at the bottom. The gravity surveys do not suggest that there is a void in the ground, which means it is likely that the tank was probably backfilled with rubble, to a depth of four metres.
The dry summer has also revealed more secrets about the site. Distinctive parch marks were revealed by drone photography.
Dr Booth, from the School of Earth and Environment at Leeds, said: "Our results suggest that, after the gasworks closed, the above-ground structures were demolished but significant foundations were left in the ground. The parch marks that appeared after the heatwave confirmed this – although the geophysics is vital in establishing the full picture."
Sam Frandsen, a MSc Exploration Geophysics student, said: "I wanted to undertake archaeological research since starting my degree and I couldn't have asked for a better site. Working at Elsecar has been amazing – not only is the archaeology fascinating for us, it clearly means so much to the community. It is exciting to think what else our techniques could uncover at future sites."
The project has been supported by the Elsecar Heritage Action Zone, a three year partnership between Barnsley Museums and Historic England.
Dr Tegwen Roberts, Heritage Action Zone Project Officer, said "One of the amazing things about Elsecar is how much of its industrial heritage has survived, both above ground and as buried archaeology.
"The gasworks is sometimes overlooked, but it's an important part of the story. The site was established by the Earl Fitzwilliam in the 1850s and made coal gas to supply the nearby works, and later the village, for over a hundred years. It's been really exciting to be involved in this project and see how much of the site still survives."
Councillor Roy Miller, Cabinet Spokesperson for Place at Barnsley Council, said: "This project shows the joint benefits of partnership working across the region. The Leeds team has helped us to carry out exciting research that really advances our understanding of Barnsley's rich industrial heritage, and helps to develop new skills and techniques for preserving that heritage for future generations."