Why Wool Matters film featuring King Charles III and Leeds experts wins Best Fashion Documentary
Why Wool Matters has been awarded Best Fashion Documentary at the 2022 London Fashion Film Festival.
The documentary, produced for the Campaign for Wool, took the top prize at the 2022 awards, which celebrate innovation in the combined arts of film and fashion.
Why Wool Matters showcased wool's unique properties and the positive contribution sheep can make to the continued wellbeing of the planet.
As well as highlighting wool's wide range of uses, its renewable and biodegradable end of life attributes and its contribution to the circular economy, the documentary also explained how properly managed land for sheep can help in the fight against climate change.
<iframe width="560" height="315" src="https://www.youtube.com/embed/m21Xn8R7188" title="YouTube video player" frameborder="0" allow="accelerometer; autoplay; clipboard-write; encrypted-media; gyroscope; picture-in-picture" allowfullscreen></iframe>
Grazing animals, particularly sheep, are good for soil health, allowing for better carbon sequestration, the process of capturing and storing atmospheric carbon dioxide.
Professor Steve Banwart, from the School of Earth and Environment and Director of the Global Food and Environment Institute featured in the film to explain the importance of cultivating good soil and how properly managed grazing animals help keep soil undisturbed.
Dr Henry Greathead, from Leeds' School of Biology and the Global Food and Environment Institute, also featured, discussing how sheep production of methane is part of a natural cycle.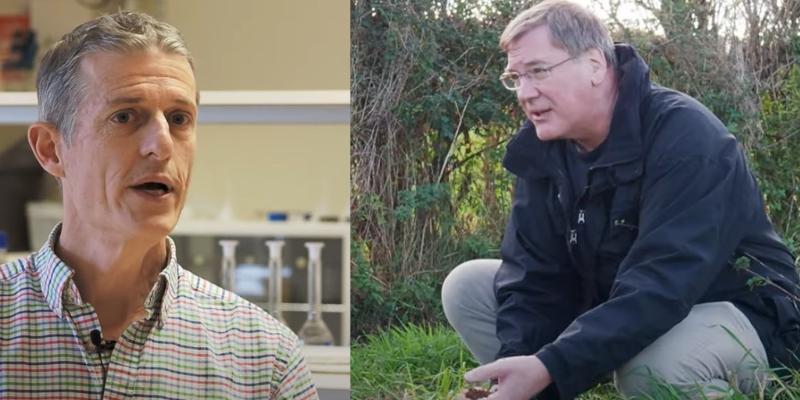 London Fashion Film Festival showcases documentaries, fashion films and fashion shorts, with award entries from around the world.
The Festival, which launched in 2013, hosts annual screenings in London before awarding 26 prizes to the best submissions.