New funding for PhD places announced by Business Secretary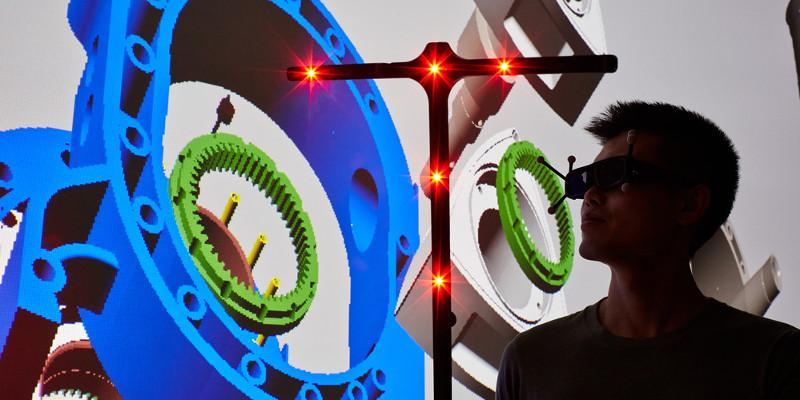 The University is to receive £6 million in funding for additional PhD places as part of a major investment in science and engineering in the UK, announced by Business Secretary Greg Clark.
The funds to support the University's extensive postgraduate provision will come from the Engineering and Physical Sciences Research Council (EPSRC) through its doctoral training partnerships. They are part of a wider £184 million fund split between 41 universities.
Following a successful funding bid led by Dr Oliver Harlen from the School of Mathematics, the £6 million will support more than 30 new PhD researchers based in the faculties of Engineering, Maths and Physical Sciences, and Environment.
They will start their training in either October 2018 or October 2019 and will all become members of the newly-launched Leeds Doctoral College.
Professor Lisa Roberts, Deputy Vice-Chancellor: Research and Innovation, said: "The announcement of funding for at least 30 PhD places in engineering and physical sciences and environmental sciences at Leeds is welcome recognition of our strength in these important areas, and our role in training the leading scientists and engineers of the future.
"By creating postgraduate training opportunities for the brightest new researchers to work alongside our world-leading academics, we will enhance our existing research programmes and open up new opportunities to conduct ground-breaking research."
Mr Clark, Secretary of State for Business, Energy and Industrial Strategy, said: "Through our commitment to increasing research and development funding by a further £2.3 billion to 2021/22, we are ensuring that the next generation of engineers and scientists will continue to thrive under our modern and ambitious Industrial Strategy."
PhD researchers using one of the University's Faculty of Environment laboratory facilities.
Evidence from the EPSRC shows the role which post-doctoral researchers have in spreading new knowledge and ideas after completing their PhD at university. Around 39 per cent work in business or public services, 39 per cent progress in academia and 22 per cent are in training or work in other sectors.
Postgraduate researchers pursue careers in a wide variety of sectors from advanced materials to healthcare technologies, big data and analytics to manufacturing, and energy.
Professor Roberts added: "The researchers who secure these PhD places will be working in highly interdisciplinary groups on both fundamental and challenge-led research programmes, helping to solve the problems businesses are facing: this is an important role for universities in supporting the Government's Industrial Strategy.
"This new funding comes from investment related to the Industrial Strategy and at a time when the University of Leeds is making major investments in its infrastructure to support our collaborations with industry.
"In September this year, we open Nexus, our innovation centre that will provide a gateway for businesses to access our world-leading researchers as well as providing first-class space for start-ups and corporate teams.
"In addition, and directly related to the new PhD investments, our £96m Sir William Henry Bragg Building will bring together engineers, physicists, computer scientists and chemists.
The funding is a part of the Government's ongoing commitment to UK science, with £6.9 billion invested in science labs and equipment up to 2021, and protection of the science budget at £4.7 billion per year in real terms for the rest of the Parliament.
Further information
Main pictures shows a PhD researcher using the University's Faculty of Engineering Visualisation Suite, located in the National Facility for Innovative Robotic Systems.
Journalists with questions or interview requests should contact Peter Le Riche in the University of Leeds press office on 0113 343 2049 or email p.leriche@leeds.ac.uk
Potential students interested in applying for one of the studentships should contact the relevant faculty via the links above.