New links forged between SEE and Bayero University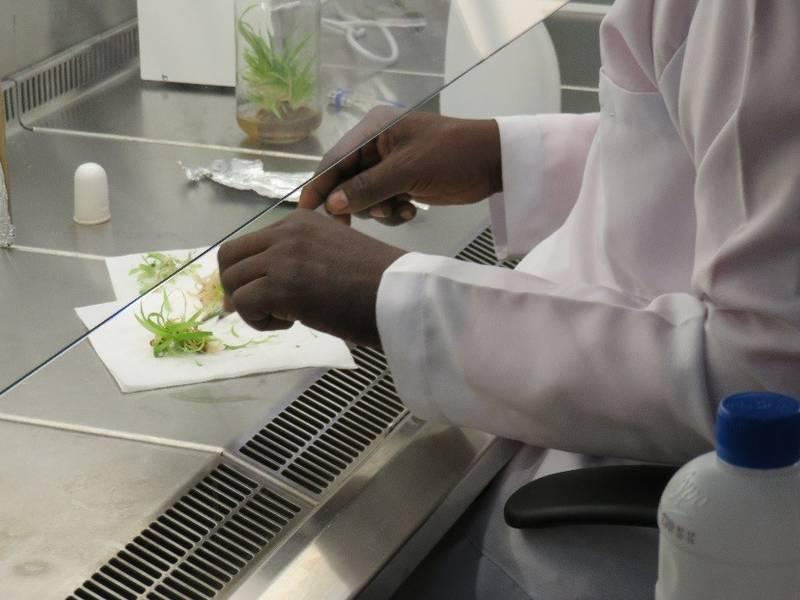 Lindsay Stringer and Uche Okpara visited Bayero University, Kano (BUK) from 2-7 February 2018, following an invitation from the BUK Vice Chancellor Muhammad Yahuza Bello.
Lindsay and Uche were hosted by Aliyu Salisu Barau, Head of the Department for Urban and Regional Planning; Adamu Tanko, Deputy Vice Chancellor, administration; and Jibrin M. Jibrin, Director of the Centre for Dryland Agriculture.
Lindsay presented insights from her work on 'the nexus' during a public lecture on 5 February, attended by more than 300 people. Her talk incorporated several aspects of her ongoing research, including that through the Centre for Climate Change Economics and Policy, the Economics of Land Degradation Initiative and the Resilient Mangroves UK-Vietnam Newton- NAFOSTED funded project.
The lecture followed meetings earlier that morning with the Vice Chancellor's executive team, led by Saqir Abbas (DVC academic), and meetings the previous day with Adamu Tanko and the Dean of the Faculty of Earth and Environmental Science, Abdullahi Suleiman Arabi.
On 6 February, Uche Okpara presented his work on climate, livelihoods and conflict in the Lake Chad Basin at the Centre for Dryland Agriculture. His research topic was very enthusiastically received as many of the audience were from the areas that had been affected by conflict at various times in the recent past. Also on 6 February, Lindsay gave a short talk about the School of Earth and Environment's MSc Sustainability programmes and PhD opportunities in Leeds, following considerable interest from BUK staff and students to study in Leeds. Discussions were held with prospective students.
Lindsay and Uche also had an interesting tour of the new laboratory facilities at the Centre for Dryland Agriculture, a large-scale investment through the World Bank's Centres of Excellence programme, and participated in interviews for a documentary about the Centre.
Despite the difficulties faced by northern Nigeria due to relatively recent Boko Haram insurgency, the visit offered a stark contrast to media reports that present the region as dangerous, vulnerable and unwelcoming. Lindsay and Uche were very warmly received and hosted. They returned to Leeds highly impressed and inspired with the resilience and forward-looking attitudes of BUK staff and students.
Next steps are to develop a Memorandum of Understanding between Leeds/SEE and BUK in order that the innovative research underway at both institutions can be extended to deliver future Global Challenges Research Fund applications, as well as targeting other relevant research opportunities.