Agreement targets Indonesian deforestation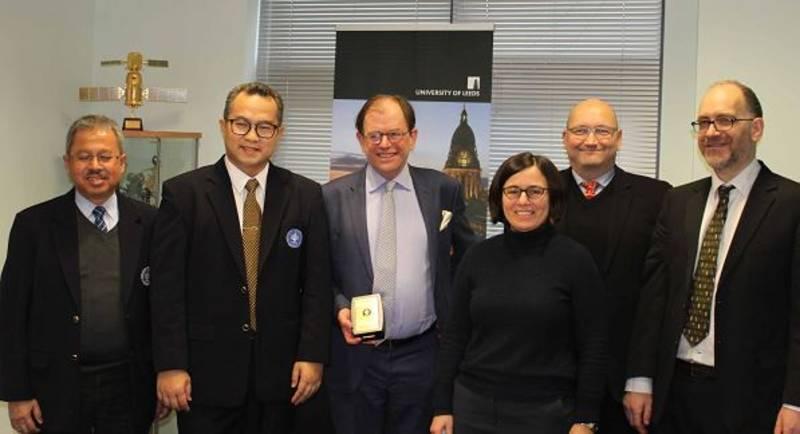 Working together to secure a sustainable future for Indonesian rainforests is one of the objectives for a new agreement between the University of Leeds and Bogor Agricultural University.
The Rector of Bogor was welcomed to Leeds by the School of Earth and Environment (SEE) to sign a Memorandum of Understanding, as a first step to formalise the collaboration between institutions. Dr Arif Satria(Rector) and Professor Anas M Fauzi (Vice Rector) made a special trip to Leeds during their visit to the UK, to secure the support of SEE in developing a portfolio of environmental expertise.

Appropriately, the motto of Bogor Agricultural University is "searching and serving the best" and the agreement sets a framework for a range of further activities with Leeds academics, particularly around joint research projects, publications, facilities, and staff and student mobility. The relationship builds on earlier international collaborative research by Dr Monica Di Gregorio and SEE colleagues on climate change mitigation and adaptation – specifically the complex policy and governance issues around tropical deforestation.