Alumni Event: Vancouver, January 2018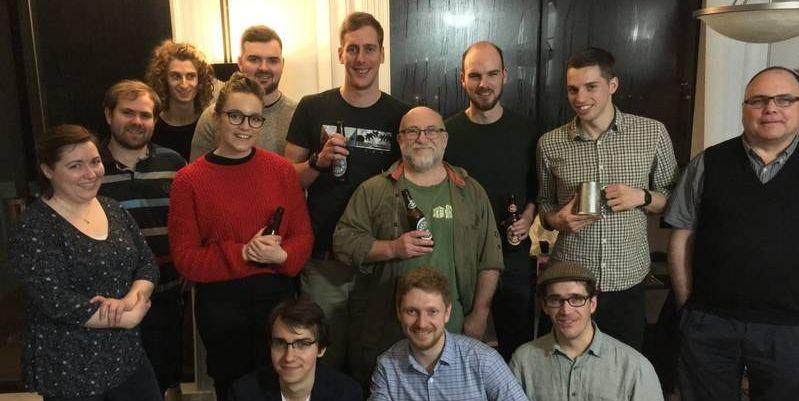 In late January 2018, here was an informal social event in Vancouver involving 18 current and former staff, students, alumni and friends who were all attending the Vancouver Exploration Roundup.
This annual event, run by the Association for Mineral Exploration of British Columbia, attracts around 7,000 delegates from all industries related to mining.

The University of Leeds has had a presence every year since 2010, and we are regarded as the most active UK University in terms of economic geology by the West Coast Canadian exploration community. Students attend primarily to generate their own networks amongst potential employers, staff to generate research projects and new collaborations. Leeds contributed 7 posters to the technical poster session.
We are always delighted to hear from our alumni, so please email: alumni@see.leeds.ac.uk