International industry collaboration leads to new academic development for SEE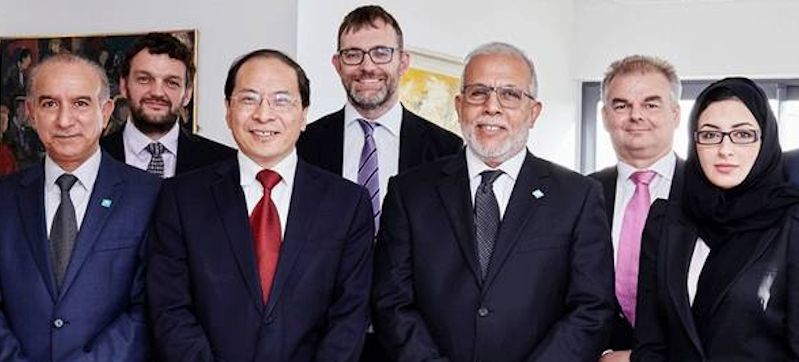 The MSc in Geophysics in Prospect Generation is taught at the oil and natural gas company's campus in Dharhan and will allow 30 of its staff to obtain a qualification from the University.
Staff from the School of Earth and Environment will travel to the Aramco campus to deliver the custom-made programme, which combines academic theory and industrial application within a business setting.
The MSc launch was held on the Aramco Campus in September and was attended by Professor Tom Ward, Deputy Vice-Chancellor: Student Education, Dr Bill Murphy, Faculty of Environment Pro Dean: International and other key teaching staff.
At the launch Vice President of Exploration Ibraheem M. Assa'adan emphasised the importance Saudi Aramco places on education and that the programme was another step in strengthening their employees' academic foundation.
Course Director, Professor Douglas Paton from SEE said: "This is a good opportunity for the University to support industry by using our expertise to ensure people working in this sector have access to the latest skills and thinking. Our commitment to research-led teaching will help those studying to develop their professional practice to be valuable and responsible employees."
A delegation from the Exploration Department at Saudi Aramco have now visited the School here to meet staff and sponsored students to discuss their on-going research.
The Vice President of Exploration, Ibraheem Assa'adan, and his colleagues were welcomed to campus by Pro-Vice-Chancellor: International Professor Hai-Sui Yu and Executive Dean for the Faculty of Environment Professor Andrew Dougill.
An alumni event is planned for February 2018 on the Aramco campus. Employees currently participating in the MSc will be invited to attend along with University of Leeds alumni already working for the company. Professor Yu and Professor Dougill will also take part.