Leeds Alumni reunite at Unleash 2017 Denmark
UNLEASH is an initiative that brought together a 1000 young talents from 129 countries to co-create practical and innovative solutions to help realising the UN's sustainability development goals (SDG)
From a pool of +10000 applications, these 1000 talents were selected based on a written insight and idea, experience and profile. This resulted in an eclectic and vibrant mix of entrepreneurs, tech experts, academics and young leaders. UNLEASH put forward seven main SGD-related themes for the innovation lab: urban sustainability, water, health, sustainable consumption & production, education & ICT, energy and food.
I feel very lucky to have been part of this unleash talent 2017 pioneering class. So let me take you with me through this journey and share with you some thoughts.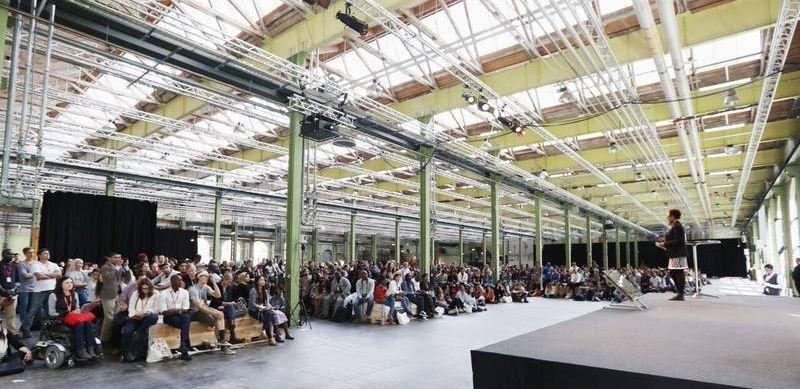 UNLEASH Conference Denmark 2017 © UNLEASH
We all came together in Copenhagen, where on the first night I met two fellow University of Leeds alumni! Fatima (picture: right) was part of the Leeds Business school and Laura (picture: middle) was a fellow SEE Sustainability alum. The first part of UNLEASH consisted of getting our minds started by facilitating us to connect with each other and inspiring us with panel discussions and key-notes (Aric Dromi & Bjarke Ingels being the most eye catching). I feel very lucky to have been part of this unleash talent 2017 pioneering class. So let me take you with me through this journey and share with you some thoughts.
However, soon the three of us had to say goodbye as each of us belonged to a different SDG-related theme (Fatima in Energy, Laura in Education & ICT and me in Urban Sustainability). UNLEASH dispersed the 1000 talents across 10 different Danish Folk high schools according to the themes. Personally, living in the Danish high school system was the best experience of UNLEASH. It facilitated the right environment to co-create solutions with our teams. Explaining a Danish Folk high school is very difficult, even our own high school facilitator Karim of Højskolen Østersøen (urban sustainability track) defined it as "a high school you cannot describe in words". I would like to add that it is not just a school. It was our home where we could form a sustainable network. Oh yes – and sing together after breakfast before starting our working day.

Urban Sustainability Track Group, Unleash 2017.
Urban Sustainability brought 124 people together. The theme was divided in five subthemes: accessibility & transportation, planning & public spaces, waste management, architecture and citizen engagement. Within those subthemes we formed small teams of 4 to 5 people to create practical solutions. UNLEASH provided us with a design thinking framework along with facilitators and topic experts to guide us through the co-creating process. The focus in the high schools was on the first 3 phases (problem framing, ideation & prototyping).
What I learned from our time in Østersøen is that we truly lift each other to the next level by listening and strengthening one and another. Coming from different cultural backgrounds and having had different experiences naturally resulted in having your views being challenged. The Højskolen created a band and made visible that we were all there in it together to reach the same goal: create solutions that impact the SDGs.
We took our solutions back with us to Aarhus, where the final stages of amending, peer review and mentor feedback took place. After that, we had the opportunity to pitch our ideas and take it further in rounds in front of investors. The top two teams of every SDG theme were then put next to one another in a Dragon's Den pitch-off. It was really nice seeing the solutions that came out of the other theme tracks as well. Without a doubt, going through this process was very educative for everyone in terms of learning to communicating an idea, working together and showcasing it.
So after nine days of hard work it was finally time to relax a bit. Well relax, after the dragon's den we could all let go of some surplus energy on the dancefloor. UNLEASH closed with a final show the next day before it was time to say goodbye of each other (for now). It was a good summary of the past experience, showcasing the winners of each category and also announcing the winners of the cross-theme awards (impact, visionary, communication…).
So what now?
It's not only about implementing the ideas that won. UNLEASH keeps providing us with the network and support to push our solutions forward. The good thing about UNLEASH in my opinion is that it puts young people forward as its core. We are now its ambassadors and the goal is to have a long lasting impact in pushing the SDG agenda forward and impact the world.
Video links UNLEASH:
https://www.youtube.com/watch?v=f5X_JgJP0zk
https://www.youtube.com/watch?v=YaqlJl6tX5k&t=35s