Piers Sellers award for PhD student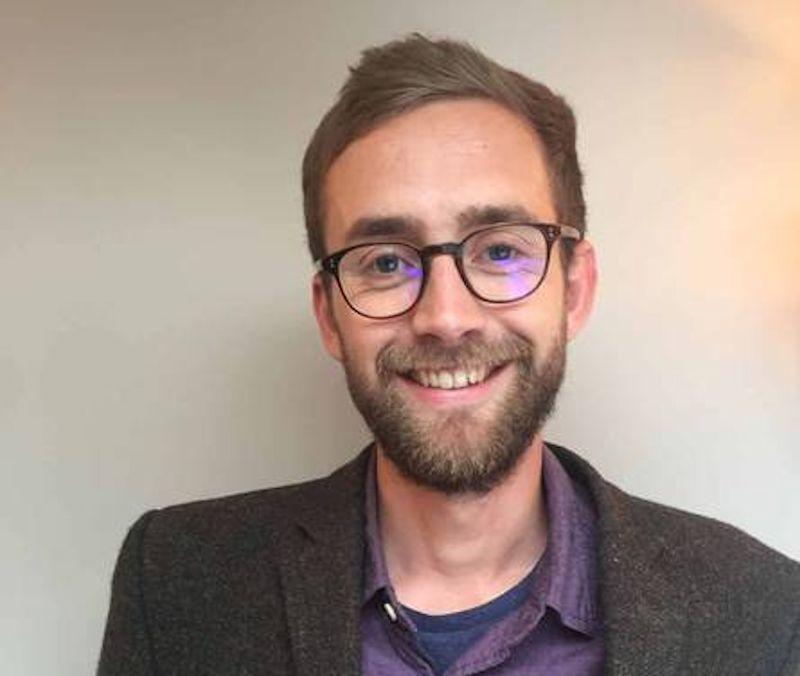 Ross Gillard, PhD student in the School of Earth and Environment, has been awarded a Piers Sellers prize.
The award, one of two given in the name of astronaut and climate scientist Piers Sellers, was presented to Ross Gillard for exceptional PhD resarch by a University of Leeds student, for his publications relating to the politics of climate and energy during austerity in the UK, 2006-2016. It was awarded at an annual prize-giving ceremony by the Priestley International Centre for Climate at the University of Leeds.
He has produced an outstanding publication track record, which attests his high academic calibre and the career progress prospects he has.
Prof Jouni Paavola, of the School of Earth and Environment, who nominated Ross Gillard, referred to his "remarkable potential", describing him as "an exceptional postgraduate research student, clearly the best of about 20 research students I have supervised during my career.
"He has produced an outstanding publication track record, which attests his high academic calibre and the career progress prospects he has."
Professor Felix Creutzig of the Berlin-based Mercator Research Institute on Global Commons and Climate Change was awarded the Piers Sellers prize for a world leading contribution to solution focused climate research.
Felix Creutzig, an IPCC lead author, was given the prize for his interdisciplinary research on climate change, connecting the areas of bioenergy and land use, urban infrastructures and transportation and his prolific high quality peer reviewed publications in the field (23 over the past five years).
Dr Julia Steinberger, Associate Professor in Ecological Economics at the Sustainability Research Institute, who nominated Professor Creutzig, said: "Felix is a polymath of the interconnected ways human activities relate to climate change. His background in neuroscience gives him an edge in analysing complex networks, and indeed networks within and between cities have a huge influence on transportation, as well as on land use and land cover, which result in climate changing emissions.
"Professor Creutzig advocates comprehensive climate solutions, which tackle infrastructure, technology and behaviour."
Tributes to Piers Sellers, who died on 23 December 2016 from pancreatic cancer, were paid at the awards ceremony, with reflections by Dr Wolfgang Beurmann, a former colleague of Piers Sellers.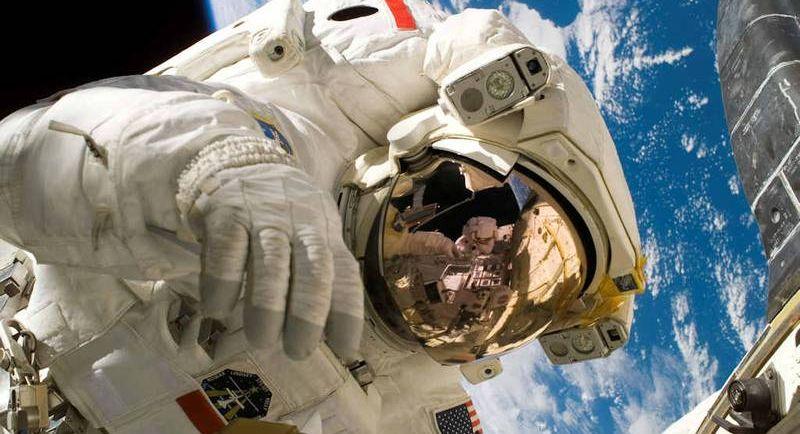 Dr Piers Sellers joined NASA's astronaut corps for three space missions.
Dr Sellers, a University of Leeds alumnus who went on to join NASA's astronaut corps, made three space missions helping to construct the International Space Station. In 2011 he took on the leadership of Goddard's Sciences and Exploration Directorate and Earth Sciences Division, which he led until his death at 61.
His contribution to climate science was fundamental, developing a Simple Biosphere Model that was the first to realistically simulate the interaction of global photosynthesis and the Earth's climate.
A passionate spokesman for the planet, Sellers wrote a moving essay on Cancer and Climate Change for the New York Times in January 2016 in which he wrote about spacewalking 220 miles above the Earth and seeing "how fragile and infinitely precious the Earth is".
He was interviewed by actor Leonardo DiCaprio in his documentary film Before the Flood, released in November 2016, demonstrating the NASA visualisations of the Earth's climate in motion and speaking about his optimism for the future, despite climate change impacts already being felt.
"I really do have faith in people. And I think once people come out of the fog of confusion on this issue and the uncertainty on this issue and realistically appreciate it on some level as a threat, and are informed on some level on what the best action is to do to deal with it, they'll get on and do it and what seemed almost impossible to deal with becomes possible."
The Piers Sellers Prizes are sponsored by the University of Leeds alumni Footsteps Fund and the Priestley International Centre for Climate. They were launched in 2016 and Sellers, then too unwell to attend, sent a congratulatory video, reflecting on his time at Leeds.
"I owe this place and all the people living and working here a lot. …and I'm absolutely delighted to be helping out with boosting this new prize" he said. "I am confident that Leeds will be a strong player in the climate science business in the critical decades before us…and the new, well-named Priestley Centre will be at the heart of this effort."