Jessica Payne
Course: PhD in Earth Observation and Seismic Hazard
PhD title: Falling Basins: revealing hidden faults from patterns of land subsidence caused by water extraction using Earth Observation data
Nationality: United Kingdom
Jess is a postgraduate researcher on the Centre for Satellite Data in Environmental Science programme (SENSE CDT). Jess is supervised by Dr John Elliott and co-supervised by Dr Mark Thomas, both from the School of Earth and Environment. She is part of the Institute of Geophysics and Tectonics at the University of Leeds.
Jess was motivated to apply for a PhD at Leeds after discovering her true passion for seismology during her MSci, which she studied at the University of Cambridge. Studying for a PhD, Jess explained, was the ideal route to apply her skills for the benefit of society.
She said: "This societal aspect motivated my application to Leeds. I wanted to work in a field that had potential real impact on peoples' livelihoods."
Supporting UN Sustainable Development Goals (UNSDGs)
"My PhD project aims to locate active earthquake faults beneath subsiding sedimentary basins which, due to being a rich groundwater source, are often built over with cities or agriculture," explained Jess.
"Extraction of groundwater causes their subsidence. As faults control how groundwater flows in subsurface aquifers, faults are thought to have some control on the spatial pattern of subsidence. To detect faults, I will therefore use geomechanical modelling alongside satellite images that map subsidence patterns in arid regions."
She continued: "Importantly, I will aim to engage with disaster risk and humanitarian practitioners during my research. This will ensure my science-based outputs are more able to be incorporated into disaster risk assessments and emergency scenario planning.
"Moreover, this engagement will accelerate progress towards the UN SDG of making cities safe, sustainable, and resilient. These social aspects really encouraged me to apply for a PhD at Leeds."
This... will accelerate progress towards the UN SDG of making cities safe, sustainable, and resilient. These social aspects really encouraged me to apply for a PhD at Leeds.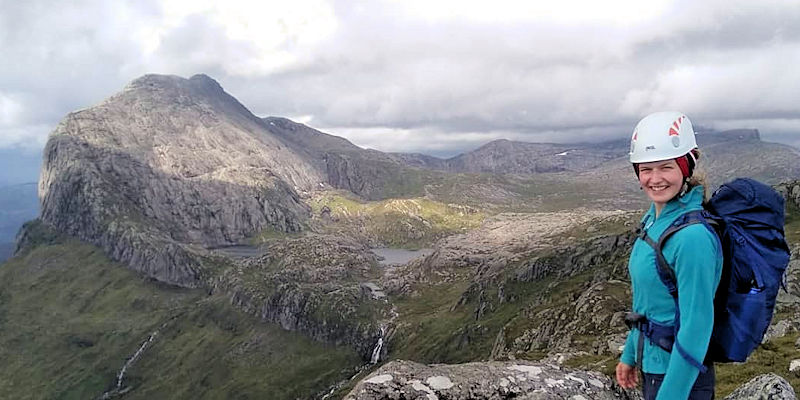 Jess' research aims to locate active earthquake faults beneath subsiding sedimentary basins
Building on Masters research
At Cambridge, Jess researched seismic risk by studying a location in central China. Insights from her work have potential to support policymakers and locals in the area.
Jess said: "My MSci project was focused on the seismology of a desert-like plateau in central China called the Ordos. I looked at earthquakes in the region to constrain things like the thickness of the Ordos crust, the strength of the Ordos lithosphere, and the strain rate across the region. These parameters were used to qualify seismic risk.
"The main thing I loved about this project was the application of seismic science to society: how my work could be used to raise awareness of seismic risk among policymakers and local people."
Postgraduate community
"The SENSE CDT programme really is like no other," said Jess. "Firstly, the training on offer to its candidates is extraordinarily broad and comprehensive. For example, in November all first-year students head to University of Edinburgh for five weeks of Earth Observation and data science training.
"In later years there is a week of fieldwork training in the Scottish Highlands; a Space Industry Week hosted by European Space Agency (ESA) and Catapult in Harwell; and a residential course at the ESA's ESRIN facility near Rome. With this breadth of training opportunities, how could I decide not to study this CDT programme."
She continued: "I will be part of a UK-wide network of Earth Observation PhD researchers. SENSE supports students in centres ranging from the National Oceanography Centre, Southampton to the University of Edinburgh, with project themes spanning extreme Indonesian weather systems to Antarctic penguin populations."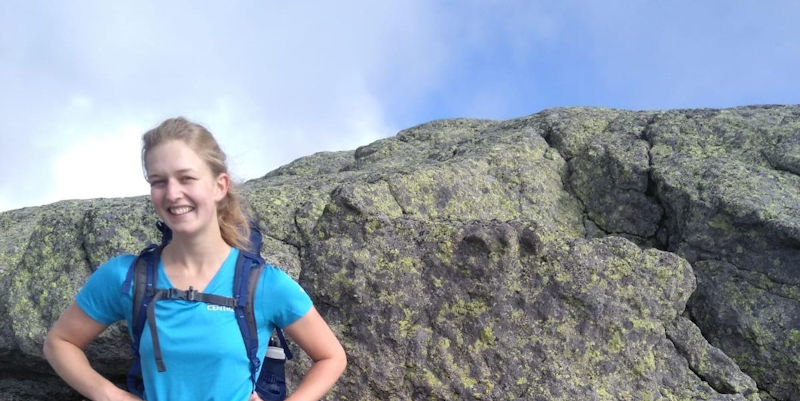 In previous studies, Jess undertook fieldwork in Norway
Professional development
Being part of the university's postgraduate community means postgraduate researchers are supported by Leeds Doctoral College. The College offers a range of personal and professional development and networking opportunities.
Jess said: "As part of the SENSE CDT there is the chance to undertake a three-month placement with a space industry or public-sector partner between years two and three of the PhD. Such an opportunity will give me insight on why fault and groundwater extraction research is vital for UK-based industries."
Long-term plans
Jess is at the beginning of her studies, but looking to the future, she would like to work in disaster management. She said: "As I am just about to start my PhD, my post-PhD future is still four years off. However, at this stage, I see my future self in a disaster risk reduction role, ideally focusing on land-based natural hazards."
She added: "I have always wanted to live or study in New Zealand, especially given the opportunities for natural hazard management and research- it would be great to have a seismic laboratory on my doorstep.
"New Zealand's GNS, for example, monitor national hazards from volcanoes to tsunamis, and also conduct social science research on hazard communication and preparedness. Some involvement in an organisation like this would be fantastic."
Join us
For more details about studying for a research degree at Leeds, visit our research degrees pages.