Prizes awarded to Institute of Transport 2021 graduates
The belated Institute of Transport Studies class of 2021 graduation ceremony was held on Monday 4 July, to celebrate the amazing achievements of our students, despite the Covid-19 pandemic.
Congratulations to all our graduates!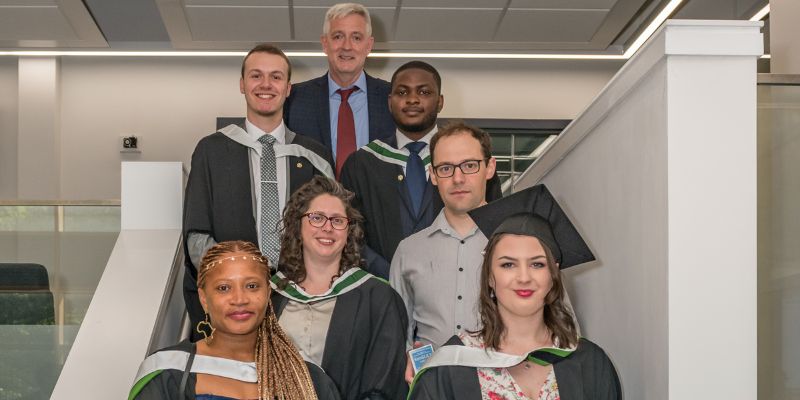 Prize Winners Cohort 5 Graduation, from the Institute of Transport Studies.
Many prizes were awarded to students who achieved high marks in their dissertations or degree programmes. Three students were awarded an AECOM Prize; Joel Hawthorn was awarded the AECOM Prize for the best mark in MSc (Eng) Transport Planning and Engineering, Aurelien Adelment was awarded the AECOM Prize for the best mark in MSc Transport Economics, and Jennifer Cook won the AECOM Prize for achieving the best mark across both the MSc Transport and Environment and MSc Sustainability in Transport programmes.
Juwen Guan was awarded the Arup Transport Studies Prize for getting the best overall mark for his dissertation. Angela Fuller-Dapaah won the Systra Prize for the best overall performance in examinations, coursework and dissertation for the degree of MSc in Transport Planning.
My time at the Institute of Transport Studies is a cluster of good memories. The opportunity to learn and experience transport with peers from all over the world under the instruction of expert staff was one that I deeply enjoyed.
Angela continued "Living in a vibrant cosmopolitan city like Leeds afforded me an unforgettable experience into diverse cultures while growing life-long friendships.
I am excited to have been awarded a prize underscoring what was a year of hard but rewarding work. I consider this a win for all the kind tutors, colleagues, family and friends who made this journey remarkable." Angela Fuller-Dapaah.
The RSSB Prize was awarded to Yuxin Zhang for achieving the best mark for MSc Railway Operations, Management and Policy. The ITS Integrated Project Prize celebrates the highest performing group of TRAN Transport Integrated Project and was awarded to Serena Procter, Jack Fawdington, Helen French, George Nock, Michelle Russell and Dragos Hrituleac.
Doti Medina won the Frank Lai Award, which is awarded to the student who writes a dissertation which is deemed to be the most innovative or to have the most impact in the world.
Finally, The Derek Pearson Prize was awarded to Daniel De Nobrega Giner, for being the highest performing student of TRAN5946M Deterioration and Maintenance of Pavements.
To find out more about studying at the Institute of Transport Studies, click here.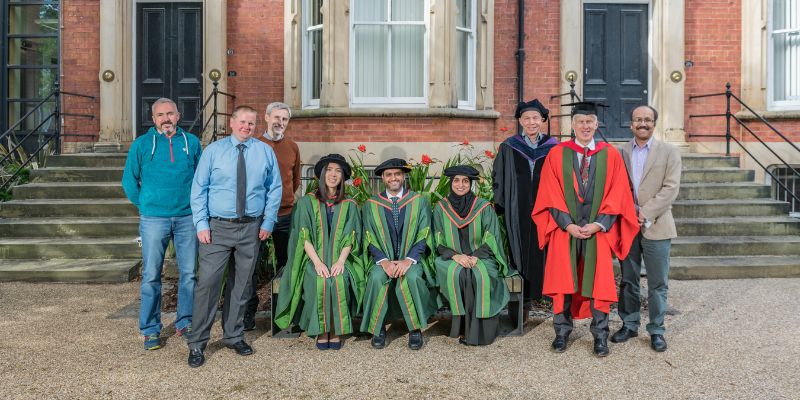 PhD students and their supervisors from the Institute of Transport Studies (PhD graduates were Rashed Abdulrahman Yusuf Abdulrahim Ismaeel, Jawaher Ali O Binsuwadan and Haruko Nakao).