Leeds hosts global Fair Trade event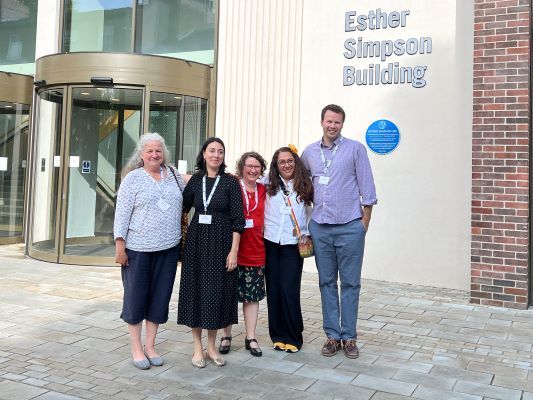 An international event aimed at establishing equity between producers and consumers was hosted by the University this week.
The Fair Trade International Symposium, which took place between 19-21 June in the Esther Simpson building, brought together leading global scholars, practitioners and campaigners.
It featured a variety of events including workshops and panels in person and online, enabling participation both locally and internationally.
The sessions provided opportunities to discuss Fair Trade with contributions from academics, campaigners and students.
Professor Jeff Grabill, Deputy Vice-Chancellor: Student Education at the University of Leeds, said: "The University has a long-standing relationship with this leading global organisation and we were honoured to hold the Fair Trade International Symposium this year.
"We pride ourselves on embedding sustainability into the curriculum which offers opportunities for all students to learn about sustainability and take this forward in their careers to provide a meaningful contribution to society."
During the Symposium, talks from leaders of Fair Trade organisations including World Fair Trade Organisation, Fairtrade International and the Fair Trade Advocacy Office gave insight into a variety of topics facing the movement and its vision for the future.
Themes of papers presented over the three days of the event included business engagement with human rights and climate regulations, decolonisation and southern voices, environment and climate change, education for sustainable development, localising the economy and social enterprise.
Participating students discussed connecting Fair Trade and education for sustainable development.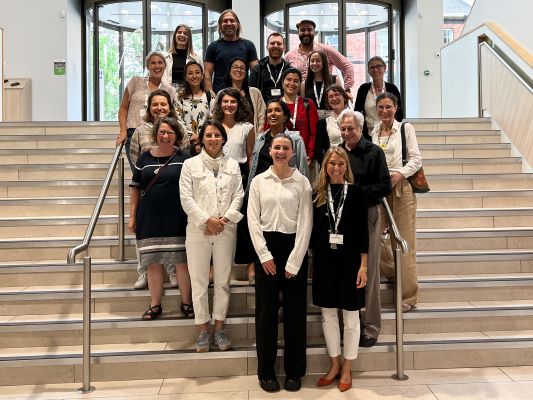 Professor Anne Tallontire, Professor of Sustainability and Business at the University of Leeds, said: "The event highlighted our global connections – uniting scholars, practitioners and campaigners to learn from each other in order to tackle environmental and social justice.
"As a part of the steering committee for the Fair Trade International Symposium, it has been a pleasure to host the event at Leeds, where we have examined progress towards the United Nations' Sustainable Development Goals, but also the challenges faced and the contributions that the Fair Trade movement can make towards the goals."
Lucy Cligg and Emma Green from the University of Leeds Sustainability Service led a workshop titled 'Galvanising Youth and Students for Fair Trade and Trade Justice'. Lucy is Sustainability Communications and Engagements intern and Emma is a Student Sustainability Architect.
Lucy said: "I really enjoyed this experience to advocate the student voice to the global Fair Trade community. The open discussions have been invaluable to widen my perspectives, alongside the introductions and networking opportunities presented."
The University has maintained its Fair Trade University Status since 2005 and is proud that Yorkshire was the first Fair Trade region in the UK and that Leeds is a Fair Trade City. The two-star status awarded to the University, re-accredited in 2022, recognises a broad range of activities including the increasing availability of Fairtrade products on campus and the ongoing raising of awareness across the University.
Fair Trade works with farmers so they can improve their living standards, invest in their communities and businesses and protect our shared environment. It achieves this by rallying a global community to pay fair prices and uphold fair production standards and practices.
Further information
Picture Credit: University of Leeds Sustainability Service.
Fair Trade is a global movement, represented in the UK by the Fairtrade Foundation. This independent non-profit organisation focuses on licensing the use of the FAIRTRADE Mark in the UK, growing demand for Fairtrade products, finding new ways of working with partners to support producer organisations and their networks and raising public awareness of the need for Fairtrade.
More information about Fair Trade can be found at Fairtrade.org.uk
For media enquiries email Rebecca Hurrey in the University of Leeds press office via r.hurrey@leeds.ac.uk.