Shuyue Yang
Course: Nutrition BSc
Nationality: Chinese
Shuyue Yang is a fourth year student, currently in her final year of studying Nutrition BSc with an Industrial placement year.
Shuyue chose Leeds because she loved the location of the campus, which is just a short 15-minute walk from the vibrant Leeds centre.
"I have heard the student life in Leeds is great because there are lots of clubs and activities that I can get involved in. It is said that over 170 countries are represented within Leeds's diverse student community, which is a fantastic opportunity to make friends worldwide."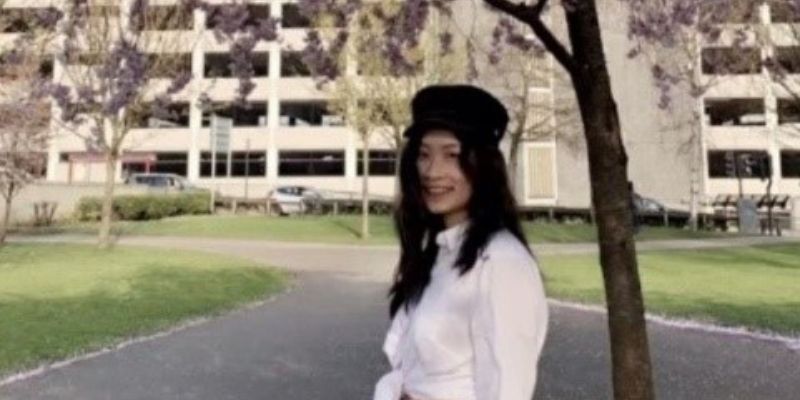 Choosing Nutrition
Shuyue chose Nutrition because she wanted to explore what diets can help people to achieve optimal health.
"Food is an essential part of our lives. Everyone has to eat every day."
My course helps me to gain knowledge regarding human physiology, healthy and sustainable diets and food processing. All of the above helps us to develop a healthy relationship with food and think about how to protect our planet.
"The industrial speakers from employability events inspire me because everyone has different experiences. It really helped me to shape my future career."
Best aspects of the course
The best aspect of Shuyue's studies was the year in industry at Allied Bakery.
"At the end of my second year, I wanted to challenge myself and explore what it like is to work within the food industry."
During that year, I visited Mills, did bakery tastings, monitored nutrition testing and witnessed new product launches.
Shuyue also developed a lot in communication, team working and Excel skills.
Exciting projects
Shuyue was given by a volunteering opportunity by a lecturer during second year.
It was a Community Nutrition Research Project which aimed to create healthy eating resources for African Caribbean Communities in Leeds. Shuyue was responsible for researching jerk chicken, rice and peas.
The project included research which explored the nutritional needs of the targeted population and the nutritional values of the traditional foods to accommodate their dietary habits.
"New recipes have been trialled and received positive comments such as 'Great taste' and 'Healthy'."
Find out more about the project by clicking here.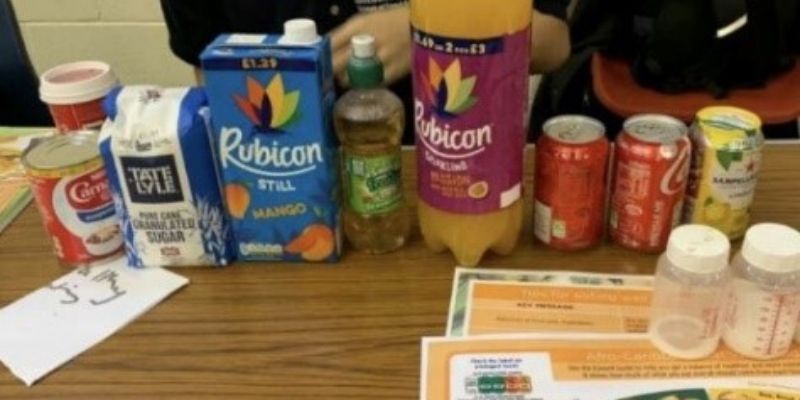 Shuyue also engaged with attendees and other volunteers during the Eat Well Guide activities which took place in a later Health Event.
Food Cycle is a charity which runs community meals and cook and collect services in towns and cities across the UK, where volunteers turn surplus food into wholesome, nutritious meals.
"I was a Hosting Team Volunteer at Food Cycle during Easter. My responsibilities include welcoming guests, serving food and connecting with people. I had a great time and met new friends. I would love to volunteer more at Food Cycle!"
Living in Leeds
"Leeds has a lot to offer. In terms of dining, there are many restaurants with multicultural cuisines such as Korean, Chinese and Italian etc."
"When it comes to shopping centres, there is the Trinity Centre, John Lewis, the Victoria Quarter and more."
"Leeds has many popular tourist attractions such as Harewood House, Royal Armouries Museum, Kirkstall Abbey. Leeds also has the largest indoor market in Europe, Kirkgate Market, which includes fresh produce, seafood and clothes - almost everything."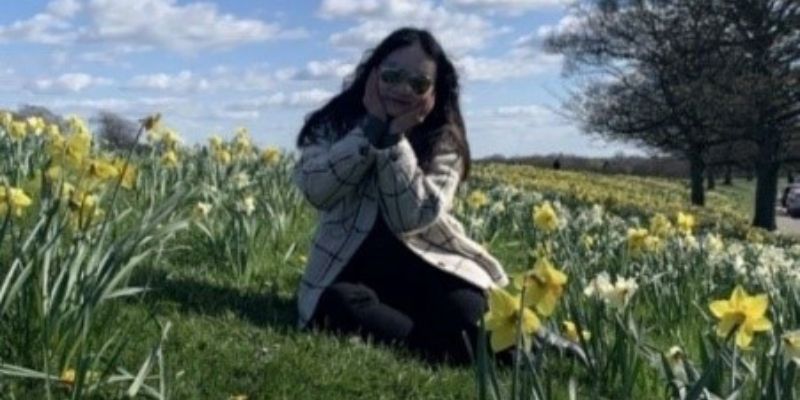 "If students want to go for a walk in the park, I recommend Woodhouse Moor and Roundhay Park!"
"Festivals are all year round, for example, Leeds Young Film Festival is coming during Easter, Multicultural Food Festival in May and Light Night in October. In addition, First Direct Arena is an award-winning theatre offering concerts, comedies and more. I look forward to watching Michael McIntyre's show later this year!"
Trying Korean food at Yokohama K&J
Future career
Shuyue's plan is to become a registered dietitian as she enjoys working with people, science and food.
"I have undertaken many volunteering and student-facing roles at LUU, including Student Employability Ambassador, Student Engagement Assistant and Student Education Service Advisor."
"These roles helped me improve my interpersonal skills, time management skills and team working skills. These skills are transferable which will help me in my future career."
Christmas party when volunteering with Leeds Dads
Advice for future students
"Have a look of the course content and make a comparison to see what really interest you the most. Attend the Open Day before you decide and ask a lot of questions if unsure. If you have decided, check out Leeds University Union's website for events and clubs. Enjoy your time while making new friends!"
Paper Cranes Shuyue made during a LUU Origami event
Join us
Want to know more about student life at Leeds? Chat to one of our current students to find out what it's like to be part of our welcoming community.