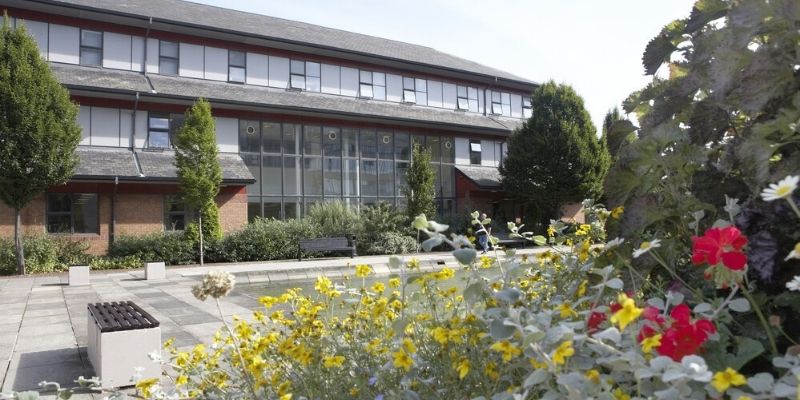 Our facilities in the School of Food Science and Nutrition will enable you to build upon your expertise, giving you a solid understanding of how to use facilities in the sector. This means you can confidently take the next steps in industry or further study when you graduate.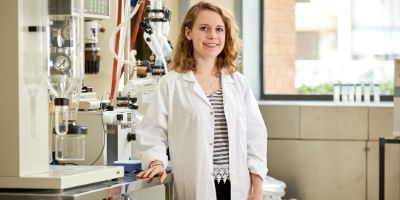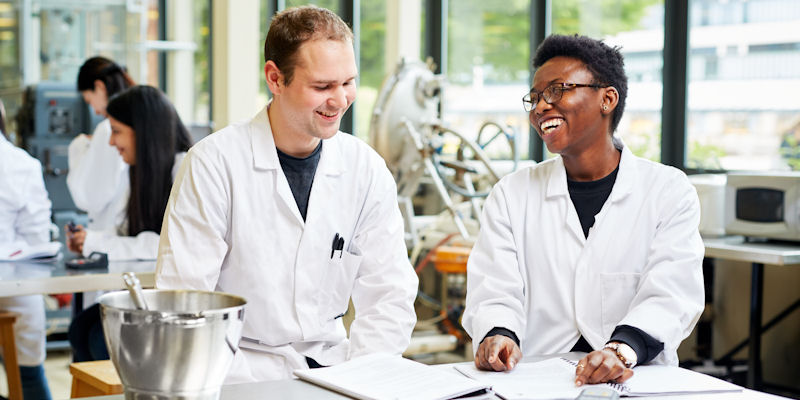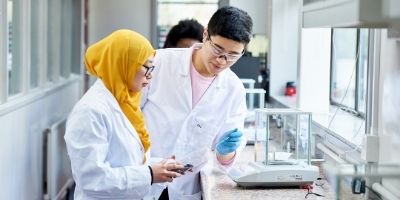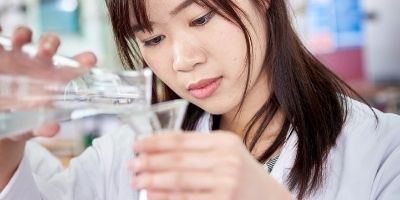 Purpose-built teaching facilities
Practical work is at the heart of Food Science and Nutrition courses. Our excellent teaching laboratories, combined with the comprehensive range of experiments you'll undertake on your course, means you'll have every opportunity to fully develop your practical skills and scientific methodology.
Our School is well equipped with state-of-the art facilities, including:
Modern laboratories.
Cell culture facilities in a temperature and environment-controlled room.
Excellent HPLC and GC analytics, together with triple quadropole mass spectrometer, fluorescence, diode array and coularray detectors.
A sophisticated Akta protein purification set-up.
Food processing equipment such as industrial retorts, ovens, blast and plate freezers, spray driers, rotary evaporators, and pasteurisation equipment.
Human body composition (BodPod), resting energy expenditure (using a state-of-the-art metabolic system - Cosmed Quark RMR) and exercise-induced energy expenditure.
Advanced microscopy is well catered for, including confocal laser scanning, Brewster angle and atomic force microscopes.
Equipment for measurement of physico-chemical parameters includes:
Advanced ultrasound spectroscopy.
Interfacial rheometers.
Surface tension apparatus.
Langmuir troughs.
Controlled stress rheometers.
Specialised bubble-forming rigs.
Pressure drop apparatus for foam stability measurements.
You'll have access to a range of specialist research-grade facilities to support your studies. These include the latest equipment for investigating the colloidal nature of foods, small and wide-angle X-ray scattering equipment (SAXs & WAXS), cutting-edge electron microscopy facilities, texture analysers, tribometers as well as HPLC and GC analytical equipment.
Take a virtual 360 tour of our Food Analytical Lab, Food Colloids Research Laboratory, Food Nutritional Analysis Lab, and Food Technology Lab, and explore facilities in the Faculty of Environment.

Lecture theatres that optimise your learning
You'll learn through a combination of taught and practical sessions, with access to the following facilities:
Large and modern lecture theatres, with wheelchair access
Multiple seminar rooms for teaching smaller classes and undertaking group meetings
Latest audio-visual technology and presentation equipment
Lecture capture recording allows you to view presentations after they have happened.
You'll be taught in a range of different lecture theatres and seminar rooms, all with the latest audio-visual technology and professional presentation equipment.
There are several seminar rooms situated in the School that can be adjusted and rearranged dependent on class size and requirements to offer a less formal environment for group work and meetings.
Some classes may also be taught in central teaching spaces of the University, such as the Roger Stevens building.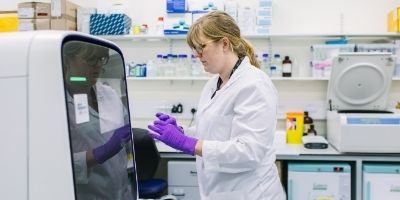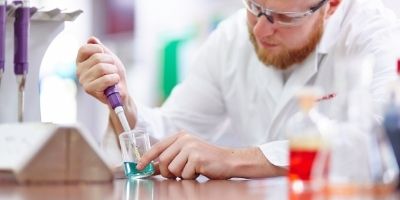 Study facilities that support your work
From 24-hour computer clusters, libraries and silent study areas when you need to finish an assignment without interruptions to interactive spaces, cafes and group rooms for collaborative project work — there's always somewhere to go on campus to suit your study preference.
Take a virtual 360 tour of our campus and facilities.