Food Science summer school success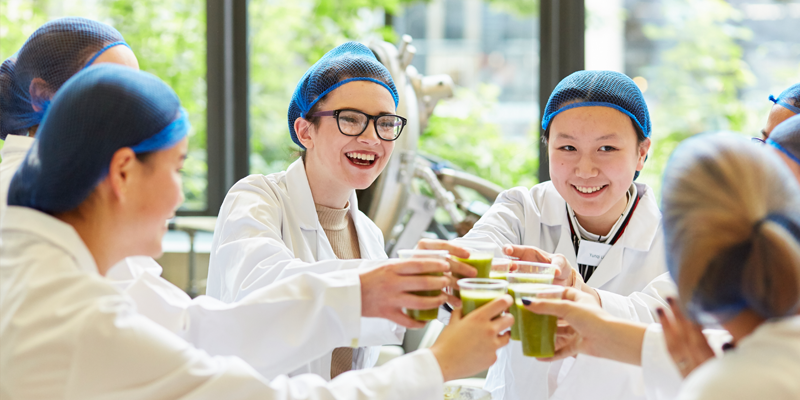 The School held its 4th annual Food Science Summer School in June, where 38 students from all over the UK visited us for the 3 day event.
The students took part in a variety of activities which would enhance their knowledge and develop their skills, one of these being performing a lab experiment to investigate the vitamin C content of differently processed orange juices. Students also determined the problems associated with melt in the middle pudding designs and had the opportunity to visit a factory, as well as experience student life here at Leeds.
We received some fantastic feedback from attendees and hope to do it again next summer. The scheme was supported this year by ASDA, Taylors of Harrogate, Blue Earth Foods and Marks and Spencer.