New resources for dietary assessment in health research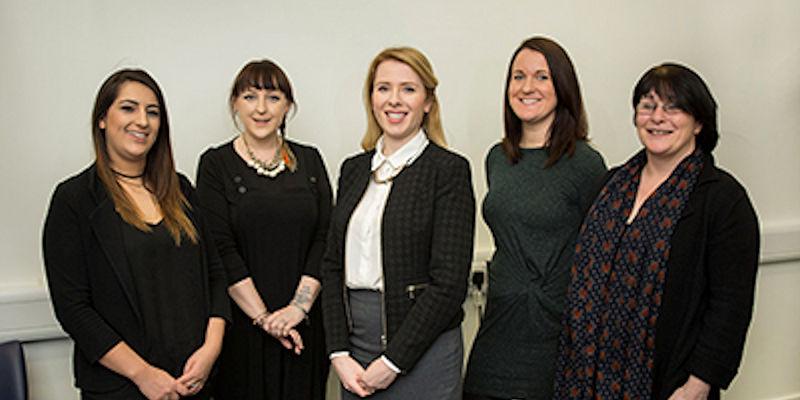 The links between diet and health are becoming ever more apparent.
A detailed understanding of the amounts and types of food people consume is vital to revealing the impact diet has on our health — such as links between sugar consumption, diabetes and obesity.
There are a wide variety of dietary assessment tools available, but no agreed standards to help researchers select the best method to measure diet.
A team of nutrition and health experts, led by the University of Leeds, has now published best practice advice on how to select the most appropriate assessment tool based on study design.
The research, published today in BMC Medicine, used feedback gathered from epidemiologists, statisticians, public health specialists and authors of dietary intake assessments.
Janet Cade, Professor of Nutritional Epidemiology and Public Health at the University of Leeds and first author, said: "Dietary assessment is complex. Currently, there is a reliance on self-reporting for assessment and some dietary assessment tools are more prone to error than others.
"This means guidance is urgently needed for researchers to aid them in selecting the best tool based on their study design. By developing strategies that are easily accessible, we can strengthen the quality of diet and disease relationship research."
Study co-author Dr Nisreen Alwan, Associate Professor in Public Health at the University of Southampton, said: "These guidelines are a big leap forward for improving the quality of epidemiological and public health research. So far, causal inferences of health outcomes involving diet have been difficult to affirm due to the inconsistent quality of dietary assessment."
The best practice guidelines will be available on the Nutritools website. This website is developed by the DIETary Assessment Tools NETwork (DIET@NET) — a partnership funded by the Medical Research Council.
The partnership brings together experts from eight UK universities and institutions including Leeds, Southampton, Bristol, Coventry, Cambridge, Oxford, Quadram Institute Bioscience and Imperial College London, and aims to improve the quality, consistency and comparability of dietary data collected in health research.
Feedback from Nutritools website users:
"The website looks great and easy to use and such a resource was long overdue." Dr Angeliki Papadaki, Senior Lecturer in Nutrition, School for Policy Studies, University of Bristol.
"I think that it is an excellent site and could be very useful to people wishing to conduct dietary surveys. It is very intuitive to navigate." Dr Helen Moore, Knowledge Exchange Manager (EPSRC IAA) in the Research and Innovation Services, Durham University.
"Nutritools is an exciting and very worthwhile initiative." Associate Professor Anne-Louise Heath in the Department of Human Nutrition at the University of Otago, New Zealand.
Further information:
For additional information regarding the paper, guidelines and the Nutritools website please contact:
Professor Janet Cade J.E.Cade@leeds.ac.uk or Dr Nisreen Alwan N.A.Alwan@soton.ac.uk
The paper DIET@NET: Best practice guidelines for dietary assessment in health research is published in BMC Medicine 15 November 2017
Authors include: Janet E. Cade, Marisol Warthon-Medina, Salwa Albar, Nisreen A. Alwan, Andrew Ness, Mark Roe, Petra A. Wark, Katharine Greathead, Victoria J. Burley, Paul Finglas, Laura Johnson, Polly Page, Katharine Roberts, Toni Steer, Jozef Hooson, Darren C. Greenwood and Sian Robinson
Funding was provided by the Medical Research Council (MR/L02019X/1)
University of Leeds
The University of Leeds is one of the largest higher education institutions in the UK, with more than 33,000 students from more than 150 different countries, and a member of the Russell Group of research-intensive universities.
We are a top ten university for research and impact power in the UK, according to the 2014 Research Excellence Framework, and are in the top 100 for academic reputation in the QS World University Rankings 2018. Additionally, the University was awarded a Gold rating by the Government's Teaching Excellence Framework in 2017, recognising its 'consistently outstanding' teaching and learning provision. Twenty-four of our academics have been awarded National Teaching Fellowships – more than any other institution in England, Northern Ireland and Wales – reflecting the excellence of our teaching. www.leeds.ac.uk
University of Southampton
The University of Southampton drives original thinking, turns knowledge into action and impact, and creates solutions to the world's challenges. We are among the top one per cent of institutions globally. Our academics are leaders in their fields, forging links with high-profile international businesses and organisations, and inspiring a 24,000-strong community of exceptional students, from over 135 countries worldwide. Through our high-quality education, the University helps students on a journey of discovery to realise their potential and join our global network of over 200,000 alumni. www.southampton.ac.uk
Nutritools
Nutritools was developed by the DIETary Assessment Tools NETwork (DIET@NET) — a partnership funded by the Medical Research Council.
The partnership brings together experts from eight UK universities and institutions including Leeds, Southampton, Bristol, Coventry, Cambridge, Oxford, Quadram Institute Bioscience and Imperial College London, and aims to improve the quality, consistency and comparability of dietary data collected in health research. www.nutritools.org
@Nutritools_org |nutritools@leeds.ac.uk