Summer School 2018 sponsored by IGD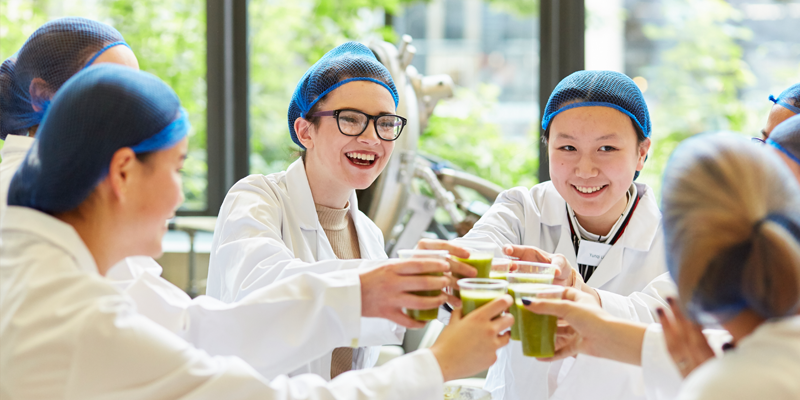 The School of Food Science and Nutrition at the University of Leeds, was happy to host IGD's Food Science Summer school last month from 27th – 29th June.
The Summer Schools, sponsored by IGD and Chilled Food Association, were designed to encourage and provide more insight for student in to the discipline of Food Science and elements of Nutrition. With rising concerns surrounding obesity and healthy nutrition, it is important that children have the right information about what they are eating and what it is doing to their bodies.
The students who attended the summer school, developed their skills by conducting experiments in fully equipped labs and worked with industry professionals and leading academics in the field.
Sponsored by IGD, the programme was open All year 12 pupils currently studying at least one core (biology, chemistry, physics or maths) science subject at A-Level and the activities were held on campus and overnight accommodation provided.