Doctoral Training Programmes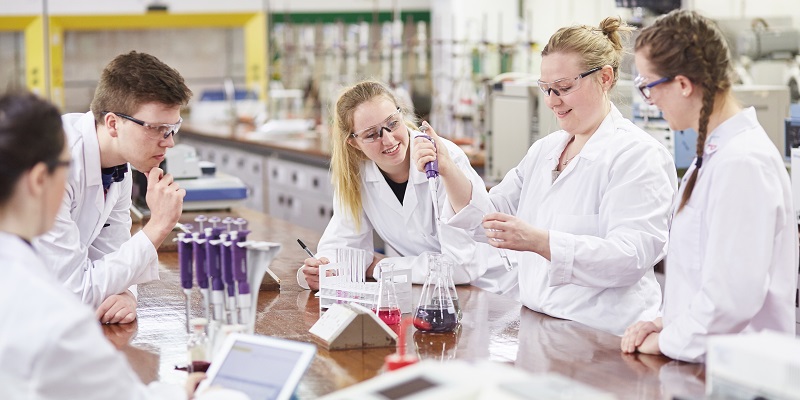 What are Doctoral Training Programmes?
Doctoral Training Programmes (ie Centres for Doctoral Training or Doctoral Training Partnerships) aim to train tomorrow's leading researchers to address problems for the benefit of society. Doctoral Training Programmes provide structured PhD training which focus on interdisciplinary research in a defined area.
How long is a typical Doctoral Training Programme?
Each programme varies in structure, but usually lasts 3-4 years. During the four years, you will develop high-level expertise in a particular topic but with the excitement of working in multidisciplinary environments. You will be provided with the training required to successfully undertake your research.
Opportunities in the Faculty Environment
Our academics contribute to the following Doctoral Training Programmes:
The Panorama NERC Doctoral Training Partnership encompasses research activities across the full spectrum of environmental sciences from atmospheric science to geology to ecological and soil sciences. A number of funded projects are advertised each year. To apply, visit the Panorama NERC DTP project pages.
The White Rose ESRC Doctoral Training Centre is accredited by the Economic and Social Research Council (ESRC) in 2016, and is a collaboration across the Universities of Leeds, Sheffield, York, Bradford, Sheffield Hallam, Hull, and Manchester Metropolitan. We offer 3 and 4 year programmes of full-time study leading to the award of a PhD (part-time versions are also available) opportunities available each year.
Centres for Doctoral Training
Design, characterise and develop the next generation of chemical and material-based products with the potential to deliver superior performance and properties.
Measure, model and predict fluid flows that are critically important to the innovation of processes and products across all industries, and to monitoring and predicting environmental processes.
Contribute to the generation of new knowledge about sustainable water, sanitation and waste management services to aid the poorest and most marginalised people globally.
Partner Doctoral Training Centres
Other doctoral training funding options
If you would prefer to undertake a standard PhD we offer a number of funded and competition funded opportunities across a range of disciplines.