Top ten place for Leeds in Guardian University Guide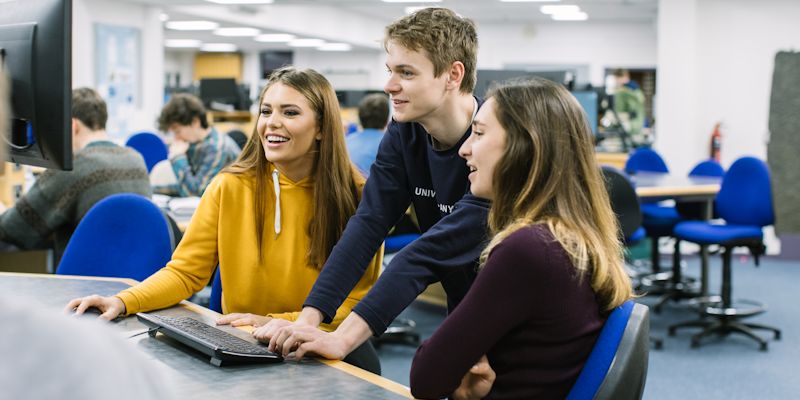 The University of Leeds has moved into the Guardian University Guide top ten for the first time, jumping four places and rising for the fourth consecutive year.
Leeds also recently improved its position in the latest Complete University Guide and achieved a top three position in the Times Higher Education Student Experience Survey.
The Faculty of Environment has also improved its position for Earth and Marine Sciences, jumping three places and ranking 6th in the UK in the latest Guardian University Guide, while maintaining its position for Geography and Environmental Studies, ranking 11th for a second consecutive year.
Professor Tom Ward, Deputy-Vice-Chancellor: Student Education, said: "I want to thank our students and staff for making Leeds a top ten university.
"This position is a fantastic tribute to them and highlights the excellence across the board that is on offer at Leeds; in the quality of our teaching, our research, our international focus, and the way in which we nurture students by creating a supportive and friendly environment. My sincere congratulations to them.
"The key is working collaboratively at a local, national and international level. We prize this very much at Leeds and our success in this and other rankings is a testament to that."
The Guardian University Guide, published today, uses a range of measures, including student satisfaction with teaching, spend per student and graduate employment.
Further information
For further information, contact the University of Leeds Media Relations office via pressoffice@leeds.ac.uk or call +44(0)113 343 4031.