Professor Simon Kelley to lead School of Earth and Environment from April 2021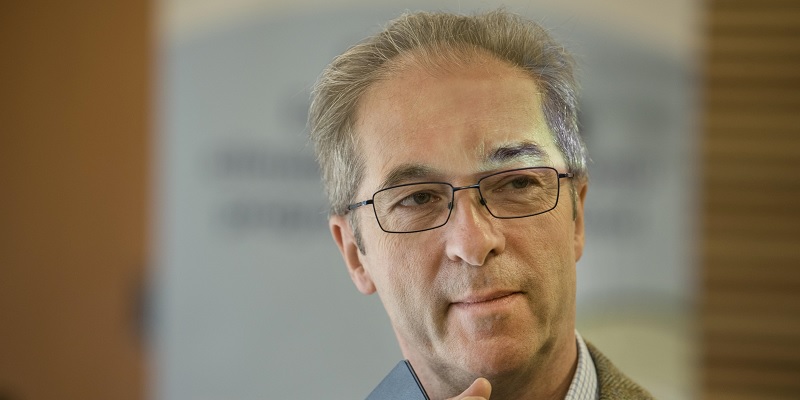 The University is pleased to announce the appointment of Professor Simon Kelley to Head of the School of Earth and Environment.
Professor Kelley, who will assume the role from April 1st 2021, joins us from the University of Edinburgh, where he is currently Head of Geosciences. Prior to this, he was a Head of Department and Associate Dean at the Open University.
His research interests cover a wide range of Earth Sciences, with a specialism in geochronology, or the measurement of the rates and timescales of geological processes. He has been closely involved with the development of innovative laser and mass spectrometer-based techniques for measurement of noble gases.
More recently, this work has been augmented by research in the use of Technology Enhanced Learning, arising from his leadership of the internationally successful Virtual Microscope for Earth Sciences at the Open University.
Professor Kelley said: "I am honoured to be selected for this role and am really excited at the prospect of coming to Leeds to be the Head of the School of Earth and Environment.
"It will be an exciting and challenging role, leading a successful, diverse and interdisciplinary school at the heart of the University response to the climate change crisis."
Professor Kelley succeeds Professor Simon Bottrell as head of school, who stepped down from his role at the end of 2020 after six years of excellent leadership. Dr Bill Murphy will serve as Interim Head of School until April.
All staff and students at the School of Earth and Environment would like to offer a warm welcome to Professor Kelley and look forward to working with him when he joins us.