World-leading research in the School of Food and Nutritional Science recognised in REF 2021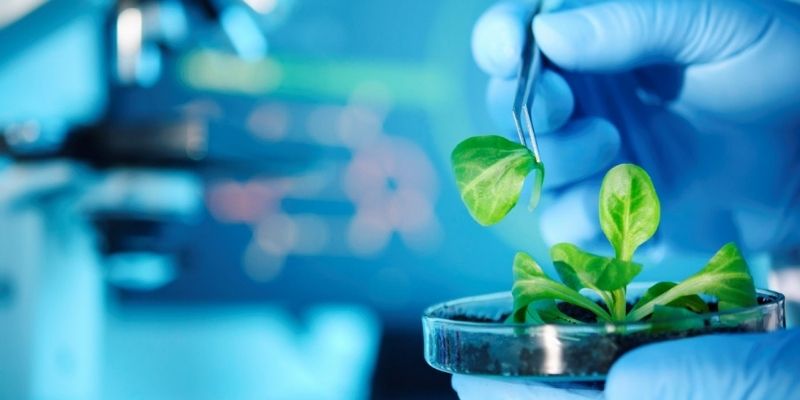 The Research Excellence Framework (REF) is the system for assessing the quality of research in UK higher education institutions.
The assessment measures the quality of outputs (including publications, performances, and exhibitions), their impact beyond academia, and the environment that supports research.
In the REF context, our Food and Nutritional Sciences research is assessed under Unit of Assessment 6 (UoA6), which covers Agriculture, Food and Veterinary Science.
The University of Leeds has an established track record of internationally recognised research in Food and Nutritional Sciences. Our research addresses the primary drivers for public health and the food industry, through multidisciplinary research and innovation. Central to our approach is the integration of Food Science with Nutrition, the aim being to elucidate the mechanisms by which foods and diets influence health outcomes as part of a sustainable food system.
We are building on the strong scientific reputation of the School to become a beacon of interdisciplinary research in the field of Food Science and Nutrition.
Our research is interdisciplinary and generates robust evidence that influences public health policies, dietary guidelines and industry practices for the benefit consumers across the lifespan, at a regional, national and global scale. More than ninety percent of our research outputs are classed as world-leading or internationally excellent in terms of originality, significance and rigor.
The School has a history of research collaboration with European universities, research institutes, industry and policy makers whilst expanding strategic partnerships in Asia, North and South America, and Sub-Saharan Africa.
Sixty-six percent of our research has impact classed as 'world-leading or internationally excellent', 100% of our research environment was classified as 'being conducive to producing research of either 'world-leading' or 'internationally excellent' quality in terms of vitality and sustainability, 91% of our research outputs are classed as 'world-leading' or 'internationally excellent' in terms of originality, significance and rigor.
Research carried out by Leeds researchers provided evidence that influenced dietary guidelines, food policy and industry practices to reduce sugar intake, particularly in children and young people. Meanwhile, multi-disciplinary research linking aflatoxin dietary exposure to child health outcomes has supported decision making during food safety outbreaks, influenced government investment and policy development in Tanzania and other countries in Sub-Saharan Africa.
Over 46% percent of funded research involves industry, leading to fundamental discoveries and innovations in food formulation and processing that address interlinked challenges of obesity and environmental sustainability. For example, the 'Lubsat' project is using advanced food colloids and interface science to develop food formulations that enhance satiety through lubrication, while the 'Citrusafe' project used a biorefinery approach to valorize citrus by-products into food, packaging and cosmetic commercial products. Our dynamic research also has commercialisation capabilities with five patent applications and a successful spin out company MyFood24.

Industry-facing centres for doctoral training (CDTs) in 'Soft-Matter at Interfaces' and 'Molecules to Product' involve over 20 multi-national member companies, training the next generation of industry scientists within a vibrant and supportive environment in state-of-the-art facilities. We invest in people and research facilities to support world-leading research in Food Colloids and Bioprocessing, Nutritional Sciences and Sustainable Food Systems. We have invested £2.2m in research infrastructure and equipment, £0.9m in studentships and £1.0m in research support. One hundred percent of our research environment was classified as 'being conducive to producing research of either world-leading or internationally excellent quality in terms of vitality and sustainability.
At the heart of our research culture are the values of inclusivity, integrity and collegiality.
Our Early Career Researchers are an integral part of our research community, and we support and celebrate them to reach their potential. Several have been recognised for their contributions to the field including 'The Nutrition Society Elsie Widdowson award for Excellence in Public Health Nutrition' awarded to 'Dr Charlotte Evans', the Nutrition Society Silver Medal awarded to Dr Bernadette Moore, and the Royal Society of Chemistry Food Junior Medal awarded to Prof Anwesha Sarkar.
The REF 2021 results are testament to the Schools ability to attract world-class talent and also how it fosters an environment that supports researchers and their research ambitions.
Further information
For media enquiries contact University of Leeds press office via pressoffice@leeds.ac.uk.
View the University of Leeds REF 2021 results for all units of assessment.