Isabelle Wicks
Course: Geophysics BSc
Nationality: British
Isabelle Wicks is a final year Geophysics student at the School of Earth and Environment.
Choosing Geophysics at Leeds
"I fell in love with the city and the university on my open day 5 years ago, especially how enthusiastic and passionate the staff in my School were."
Isabelle is passionate about the environment and our natural Earth. "Geophysics was a perfect combination of my two favourite subjects, physics and geography."
"It has far-reaching, tangible, real-world applications that are on the cutting edge of modern science, and the department is full of world-leading experts who are passionate to share new research."
The broad range of subjects available to study has allowed me to branch out before specialising, and the hands-on, practical teaching that forms a large part of the course has been an exciting way to learn.
Fieldwork
Isabelle had the opportunity to undertake a two-week fieldwork project in Lanzarote, using geophysical equipment to investigate the presence of lava tunnels underneath the ground surface.
"We had the opportunity to use a range of field equipment, such as gravimeters, seismic survey equipment, and theodolites, giving me a broad range of field experience."
Winning the Beaumont award for her final year project
For Isabelle's final year project, she was able to collaborate with the School of Geography to complete a geophysical and geographical research project.
"I used satellite thermal imagery to study the evolution of proglacial lakes High Mountain Asia, analysing how their growth has affected local glaciers. This research led to novel glaciological findings, and also led to me winning a Beaumont Award for undergraduate research."
Read more about Isabelle's award here.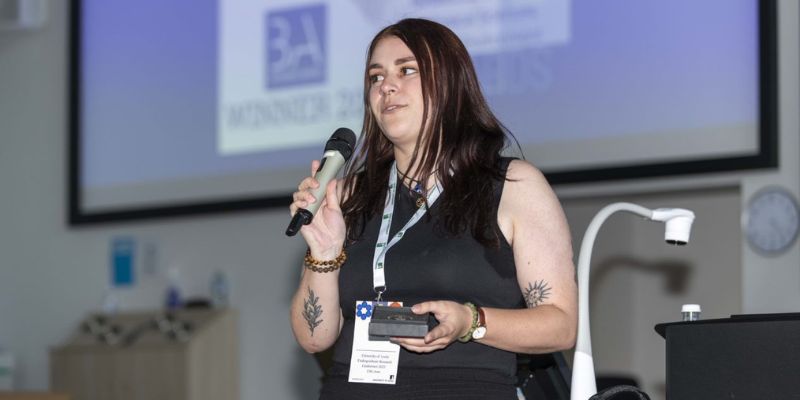 Sustainability initiatives
Many of Isabelle's second and third year modules had a focus on the environment and how it has evolved over the past century.
"I took great interest in studying advanced oceanography and climate science, to gain a broader perspective of how our world is being affected by rising global temperatures."
The societal impacts of Geophysics
"Geophysics has far-reaching societal impacts, with contributions to building construction, sustainable energy, climate modelling, and beyond to understanding the innate processes that govern our world. It is a modern science that can help us solve modern global problems."
Living in Leeds
"There's so much to do, from art galleries and museums, to restaurants and bars, to indoor climbing and axe throwing. Leeds is the 'foodie city' of the North, and around every corner there's a restaurant cooking something amazing. Plus, just a stone's throw away are some fantastic walks in the Yorkshire Dales and the Peaks."
Future ambitions
Isabelle would like to do a PhD in glaciology, eventually planning to have an academic career where she can research and lecture at the same time.
"I'd like to inspire a new cohort of glaciologists who can study our natural world with even more exciting technology."
The broad range of teaching and expertise available at Leeds has given me invaluable experience learning about many subjects from different perspectives, allowing me to approach science in an innovative, multidisciplinary way.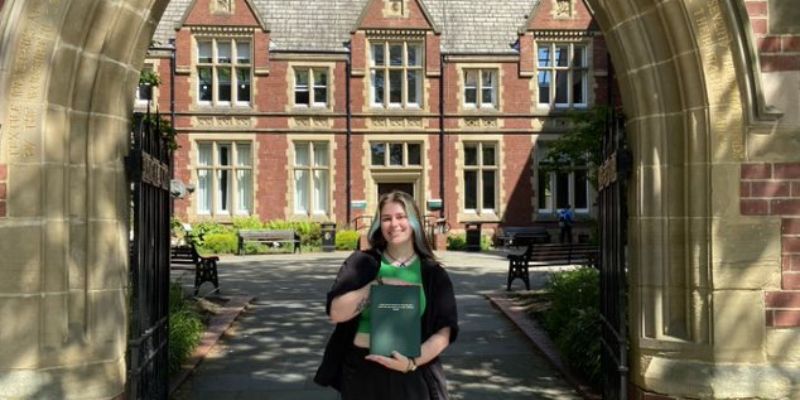 Advice
"The course is packed with fantastic, cutting-edge knowledge being taught by world experts who can't wait to share their knowledge with you."
"Ask questions, and then ask more. The experts are right there to help you!"
Join us
Want to know more about student life at Leeds? Chat to one of our current students to find out what it's like to be part of our welcoming community.