Driven to the brink of extinction by climate change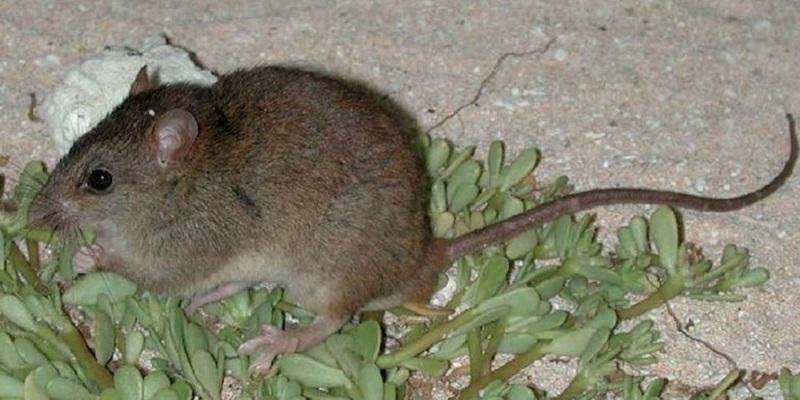 An extensive new study will aid scientists in updating conservation strategies and understanding how climate change is affecting species around the world.
Human-made climate change has already had an impact on species at most latitudes and across most types of habitat. It is listed as a threat for almost a fifth of species at risk of extinction on the International Union for Conservation of Nature (IUCN) Red List of Threatened Species.
The disappearance of the Bramble Cay mosaic-tailed rat (pictured above) in 2016 is thought to be the first instance of a mammalian extinction caused by climate change.
The international team of scientists, including Jamie Carr, a postgraduate researcher from the Sustainability Research Institute at Leeds, has contributed expertise on their work across six continents with the aim of helping the conservation community assess how plants, animals and fungi are affected by climate change today and in the future.
Their study has reviewed the current body of work on species' climate change vulnerability assessments and provides clarity on the key concepts, steps, terminology and important aspects to consider. It aims to help better integrate climate change threats into the IUCN Red List and provides guidance on how to carry out rigorous assessments and overcome assessment challenges, particularly for species at risk of extinction.
Co-author Mr Carr said: "There is an urgent need for conservation strategies to incorporate a deeper understanding of how climate change can impact vulnerable species. Our work brings together the latest thinking in a complex yet important field of study and will hopefully lead to greater consistency and comparability between assessments.
"As the Earth's climate continues to change, robust assessments of the potential impacts will be increasingly important if we are to safeguard biodiversity and the benefits it provides to society."
The paper warns that to date, climate change vulnerability assessments have tended to overlook species that have small distributions, such as such as sub-Saharan amphibians, and to underestimate the threat that climate change poses.
The authors stress that assessments should identify the full range of pressures caused by a changing climate. Climate change can have a wide variety of impacts on species, which can range from habitat destruction due to rising sea levels to changes in the availability of food, as is the case for many seabirds.
Dr Wendy Foden, lead author and chair of the IUCN SSC Climate Change Specialist Group, said: "With species around the world increasingly impacted by climate change, we urgently need reliable ways to measure their vulnerability – only then will we be able to identify the most threatened.
"Climate change impacts on species vary greatly; this paper provides practical guidance on how to measure their overall vulnerability in a way that is thorough and comparable, from the tundra to equatorial rainforests. Understanding what makes species vulnerable ensures that conservation efforts are as targeted and effective as possible."
Further information
Image: Bramble cay melomys Wikimedia
The paper's authors are all members of the IUCN Species Survival Commission (SSC) Climate Change Specialists Group and the guidance presented is based on consensus developed through work on the IUCN SSC Guidelines for Assessing Species' Vulnerability to Climate Change.
The paper Climate change vulnerability assessment of species was published by Wiley press on 11 October 2018.
For additional information, please contact University of Leeds press officer Anna Harrison a.harrison@leeds.ac.uk or +44 (0)113 34 34196.