Helping Yorkshire's wildlife recover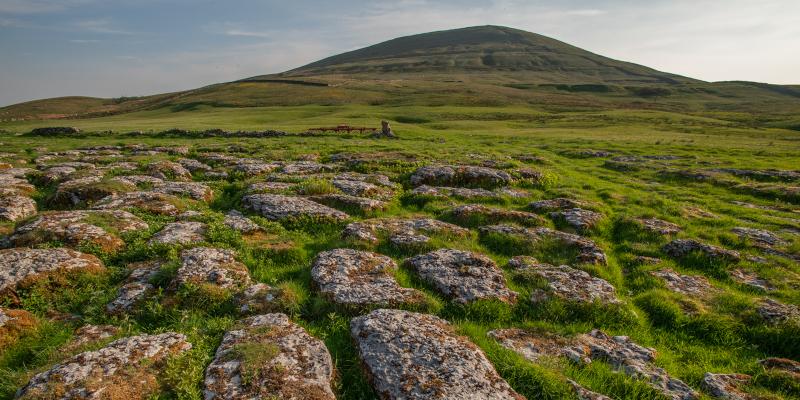 Researchers and charity partners including Professor Dominick Spracklen and Dr Catt Scott are restoring nature in the Yorkshire Dales.
Wild Ingleborough is a multi-partner conservation project set in the Yorkshire Dales.
Despite the Dales being a National Park, only 4% of it has woodland cover. The UK average is 13%. The Dales has lost much of its nature and wildlife like globeflowers, butterflies and water voles.
Wild Ingleborough builds on decades of work by Natural England and the Yorkshire Wildlife Trust to combat the impacts of climate change, aid nature's recovery and encourage wildlife to thrive independently.
"It's a combination of helping this landscape recover, but also putting in place the conditions that allow the natural processes to take over," said Dr Cat Scott.
They are working directly with farmers to collaborate on making their practices more sustainable both for their livelihoods and the environment.
This is alongside restoring peatlands, woodlands and meadows.
Find out how the team are supporting wildlife recovery at Ingleborough in this Spotlight article.
About the researchers
Dr Cat Scott is a Natural Environment Research Council (NERC) Independent Research Fellow and University Academic Fellow in Biosphere-Climate Interactions.
Her research aims to understand how land-use can help counteract climate change and meet the targets set in the Paris Agreement on Climate.
Professor Dominick Spracklen is a Professor of Biopshere-Atmosphere Interactions at the University of Leeds.
He was a NERC Advanced Fellow for five years and has been awarded the Philip Leverhulme Award and a European Research Council Consolidator Fellowship for his work in the field.
Image
Yorkshire Dales at Ingleborough. Credit Andrew Parkinson WWF UK.