Leeds champions sustainability in business, finance and policy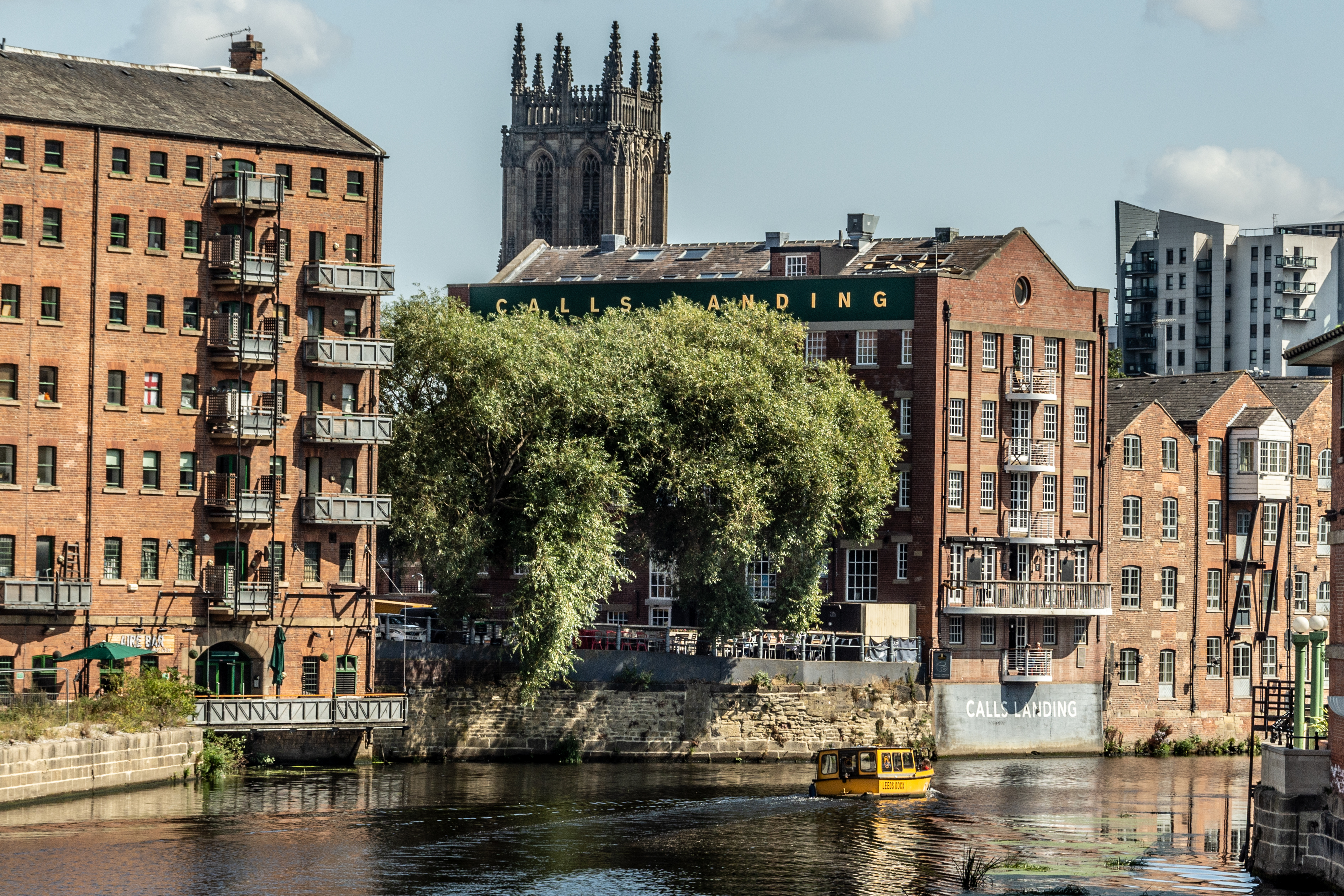 This week, the city of Leeds is home to the first Yorkshire Sustainability Week, which focuses on improving sustainability in and beyond the county.
In particular, the speakers will promote sustainability in business, finance and policy.
To support their initiative, this article celebrates the variety of projects that are innovating these areas at the University of Leeds.
Sustainability research groups
The Faculty of Environment hosts several research groups that focus on specific areas of sustainability.
The groups collaborate across faculties and disciplines to gain a holistic understanding of the challenges and solutions to sustainability in society.
The research group Economics and Policy for Sustainability has sought sustainable solutions in finance and policy.
One theme that recurs within the group's projects is this question: how can a region achieve net-zero while supporting the different needs of its inhabitants?
For example, the Living Well Within Limits project investigates the energy needs that are required for human well-being, while other project group members from the Sustainability Research Institute published research into whether local emissions targets are just depending on each local authority's capabilities.
Research such as these identify and pose solutions to the obstacles we face on our path to net-zero. They support policymaking that is equitable and effective, based on their findings.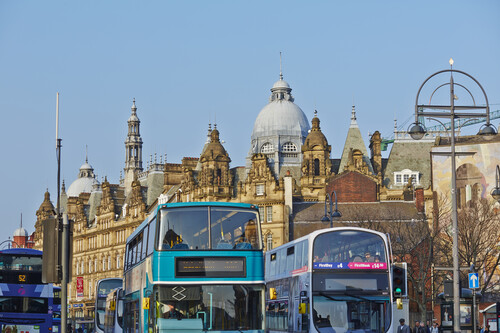 Innovations in green economies
Finance is an integral part of accessing sustainability, as making changes to our infrastructure and society costs money.
Researchers at the University of Leeds are investigating innovative solutions to the economic barriers to sustainability.
Professor Mark Davis, Professor of Economic Sociology, has worked alongside the Universities of Bristol, Edinburgh and Oxford and the Green Finance Institute on an effective method of crowdfunding for local councils, as it became clear that the authorities weren't able to use their tightened budgets on climate projects.
Rather than a donation approach, Professor Davis' collaborative project piloted public investing in Local Climate Bonds held by councils.
These were linked to specific climate-forward projects such as installing solar panels on school and council buildings.
The pilot was incredibly successful, with two councils raising £1 million each towards climate projects.
Once the public saw the value of their investments, one out of six who had contributed to West Berkshire's bonds re-invested the returns they were granted.
The initiative has since been adopted by eight additional councils, raising more than £7 million in total, with more to announce this year.
The success of this project highlights the importance of local, place-based and people-centred approaches to sustainable solutions.
Adopting circular economies
Dr Jyoti Mishra, Associate Professor in Information Management at Leeds University Business School, is speaking about circular economies at the Yorkshire Sustainability Week.
She will share her research into introducing circular economy business models in the personal computer market – an industry which generates 1.45 million tonnes of electronic waste each year.
Dr Mishra encourages the reuse, repair and recycling of materials rather than a dispose-and-replace approach, to reduce waste.
She said: "The use of digital technologies such as Artificial Intelligence and the Internet of Things, where products can send data about their performance, will allow manufacturers to monitor the condition of components and objects, extending their life, and to plan for how they can be reused or refurbished.
Adoption of a circular economy is likely to result in new jobs and reduce carbon emissions.
In another sector, the Global Food and Environment Institute at the University of Leeds is embarking on a project to instil circular economy practices into farming.
The Decarbonising Emissions from Livestock: Innovative Valorisation of Waste for Energy Resilience (DELIVER) project will explore how livestock waste and insect farming can generate clean energy and boost economic sustainability, productivity and resilience.
The study will not only explore how farm waste can be transformed into renewable energy but also how circular SMART systems may be used to diversify income streams and protect the local environment.
We have high hopes that this study will bring us one step closer to meeting net zero in farming.
Making sustainability work for societies
For sustainable practices to be in themselves sustainable, they must work alongside the needs of individuals.
Professor Vera Trappmann, Professor of Comparative Employment Relations at Leeds University Business School, has surveyed workers' attitudes towards the green economy.
She investigated workers' climate knowledge, related emotions, their expected time horizons, their perceived urgency of actions, personal responsibility and more.
This will allow her to understand individual workers' needs and motivations towards and support the creation of a sustainable, green economy that meets the needs of all involved.
For individuals and families, our researchers are developing tools to understand the best ways to encourage pro-environmental behaviour.
In the Institute of Transport Studies, Dr Ian Philips and Dr Noel Cass are working on a project that will provide families with electric bicycles and cargo bikes to investigate their attitudes towards them. They hope to discover how to make e-bikes more convenient and effective for people who typically depend on cars.
As Professor Mark Davis explains, "The climate is often not the biggest motivator for people to change their lifestyles. Comfort, convenience, aesthetics, desirability and family aspirations often shape how people make decisions."
In another of his sustainability projects, Net-Zero Neighbourhoods, Professor Davis is exploring ways to encourage individuals to retrofit their homes to make them more energy-efficient. This includes communicating with the public in a way that garners trust and clearly understands people's wants and needs.
He says: "To achieve net zero targets, we must adopt a place-based, people-centred approach.
I would love Yorkshire's authorities to take a lead on decarbonising homes and work with the University to develop local solutions to this challenge.
On the whole, sustainable businesses and economies will make a huge difference to the future of our planet and our societies.
The research and practical work done by our scholars ensures that these practices are done in the most equitable and efficient ways and that their outcomes are measured so that they can be continually improved.
Liz Barber, Deputy Pro-Chancellor at the University of Leeds, is a key speaker at the Yorkshire Sustainability Week. Her message is:
Sustainability in business is nothing to fear. In fact, it is critically important to a business's long-term resilience.
"I recognise that business leaders do face barriers. The most worrying is that short-term decisions based on financial returns are being made at the expense of long-term thinking.
"My advice to companies is to tell investors that investment in sustainability and net zero is about protecting their long-term interests, and not in just this year's earnings."