Breakfast skipped by thousands of Northern Ireland secondary school pupils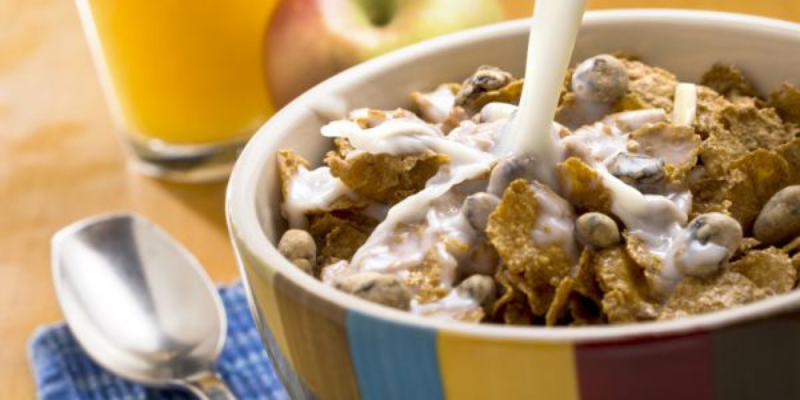 Most secondary school pupils are not eating enough breakfast before the start of school lessons, according to new research.
Up to two-thirds of girls and half of boys either skip breakfast completely or do not consume enough food before lunch is served.
And children in economically challenged households are far less likely to have breakfast than their classmates in more prosperous areas.
The research, carried out by the University of Leeds, surveyed almost 2,500 pupils at 18 secondary schools in Northern Ireland.
Led by Reverend Peter Simpson of the School of Food Science and Nutrition, the study is the first of its kind to gather information about the breakfast eating habits of Northern Ireland's secondary school pupils.
Such information is usually obtained as part of the Health Behaviour of School Children (HBSC) survey conducted by the World Health Organisation. Northern Ireland is one of the few European countries not to take part.
Benefits of breakfast
The research follows earlier studies in other parts of the UK that found links between eating breakfast and improved behaviour, enhanced thinking skills, and better overall school performance.
The new study, carried out in the summer term of 2021, defined skipping breakfast as not having consumed at least 400 calories within four hours of getting out of bed.
It found that although the proportion of boys not having enough breakfast was steady through secondary school at about 50%, it rises dramatically, with age, for girls
At the start of their secondary school life, 47% of girls are not eating enough breakfast. This rises to 65% in the older year groups aged 15 and 16.
Revd Simpson said: "This is a real cause for concern, given older girls require more calories than younger girls.
"Of course, there are valid reasons for some pupils watching their calorie intake, but not on the scale observed in my research."
Bedtimes, sleep and distance from school
Revd Simpson suggests that bedtimes, the amount of sleep at night, and distance from school were all factors in how much breakfast – if any – a pupil had.
The pupils surveyed were having between 6 ½ and 12 hours in bed at night. The average was 8 hours 40 minutes, with older pupils sleeping less.
The NHS recommends 9-12 hours' sleep a night for children aged 6-12 years old and 8-10 hours for teenagers aged 13-18 years old.
In the survey, younger pupils (aged 11-13) spent on average 8 hours and 55 minutes in bed, while older pupils (aged 14-16) spent on average 8 hours 22 minutes in bed.
"Hours in bed are more meaningful than bedtime," said Revd Simpson. "A pupil who lives very close to school may be able to get up later than a pupil who has a long journey to school.
"Given that many pupils have late bedtimes, it may not be a good idea to suggest they get up earlier to have a proper breakfast at home.
"A wiser solution is for schools – funded by the Northern Ireland government – to provide free (or subsidised) breakfasts for all secondary school pupils."
In Northern Ireland, 63 of the nation's 193 secondary schools did not offer breakfast to pupils in December 2019.
In July 2021, the UK Government pledged up to £24m to English schools in economically disadvantaged areas to offer free breakfast for two years.
Breakfast for all pupils
Revd Simpson said a similar scheme should be set up in Northern Ireland. Previous research by the School of Food Science and Nutrition suggests that a healthy, nutritious breakfast can be provided for less than £1 a pupil.
"Breakfast at school can be easy and cheap to provide," he said. "We need to ensure that every secondary school pupil can have breakfast at school.
"This could be built into the start of the school day, so children are receiving the right nutrition they need before they start lessons."
The following schools participated in the research:
• Aughnacloy College, Co. Tyrone
• Bangor Grammar School, Co. Down
• Dundonald High School, Belfast (East)
• Edmund Rice College, Newtownabbey, Belfast (North)
• Friends' School, Lisburn, Co. Antrim
• Kilkeel High School, Co. Down
• Killicomaine Junior High School, Portadown, Co. Armagh
• Larne High School, Co. Antrim
• Loreto College, Coleraine, Co. Derry
• Malone Integrated College, Belfast (South)
• Methodist College, Belfast (South)
• Oakgrove Integrated College, Derry, Co. Derry
• Our Lady & St Patrick's College, Belfast (East)
• Portadown College, Co. Armagh
• St Fanchea's College, Enniskillen, Co. Fermanagh
• St Joseph's Grammar School, Donaghmore, Co. Tyrone
• St Louise's Comprehensive College, Belfast (West)
• St Mary's Christian Brothers' Grammar School, Belfast (West)
The statistics relate to all 18 schools combined, and there was considerable variation between schools. However, this is a 'population study', so it is not intended to publish the results for individual schools.
Further information
For further details, contact Ian Rosser, Media Relations, University of Leeds.