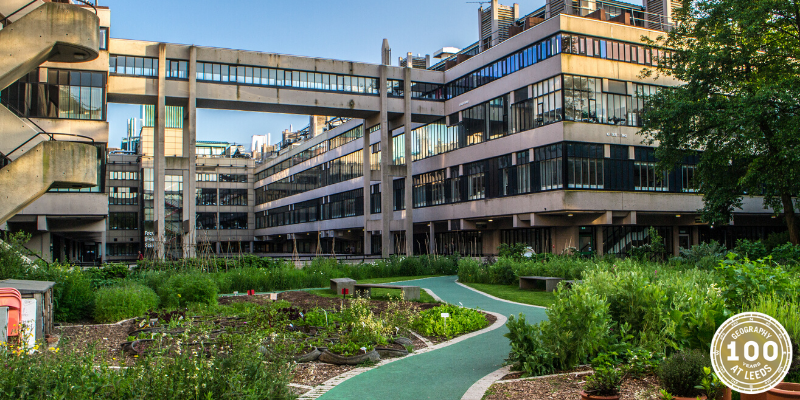 You will study in the School of Geography, which is situated in the heart of campus and home to a friendly, supportive and diverse community of students and researchers who come from all over the world.
Specialist facilities, including a controlled environment room, plant growth chambers, field monitoring equipment for environmental conditions and a GIS computer cluster with industry-standard software provide a creative and stimulating learning environment.
We are continually investing in the best facilities for you, and you will find everything you need for your studies right here on campus.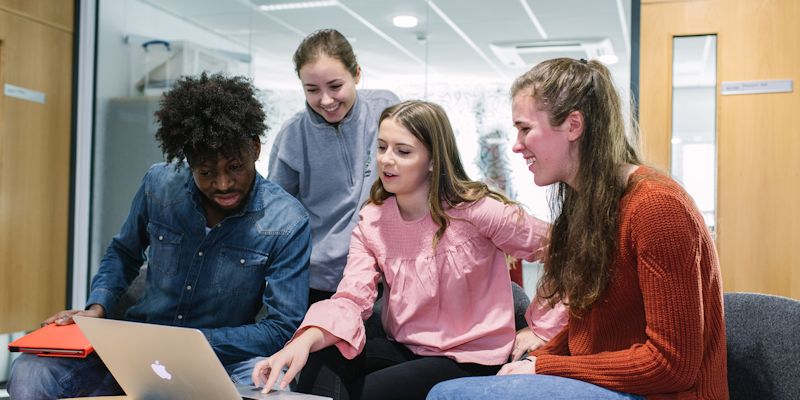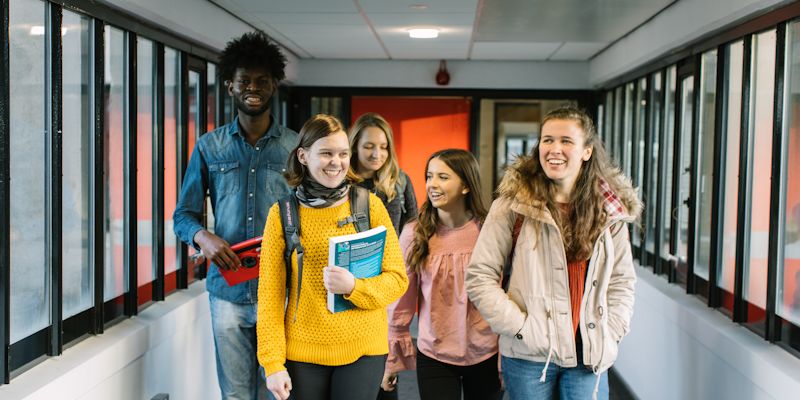 Laboratories
We use specialist laboratories which have an extensive range of equipment to facilitate the preparation and analysis of water, soil and sediment samples, including, but not limited to, mixer mills, incubators, balances and shaking tables.
Our academics and postgraduate researchers have access to a wide range of specialist facilities and laboratories. Undergraduate physical geography and Masters students may benefit from these facilities during their project work.
Our controlled environment room allows you to perform experiments where you can manage the temperature, lighting and humidity.
Our microscopy rooms allow our students to study fossil remains of organisms in peat and lake sediments.

We not only have equipment you need to prepare and study tree rings and to understand past variation in climate, but also the latest GPS technology for mapping and understanding landforms.
The plant growth chambers provide controlled growing conditions of temperature and relative humidity.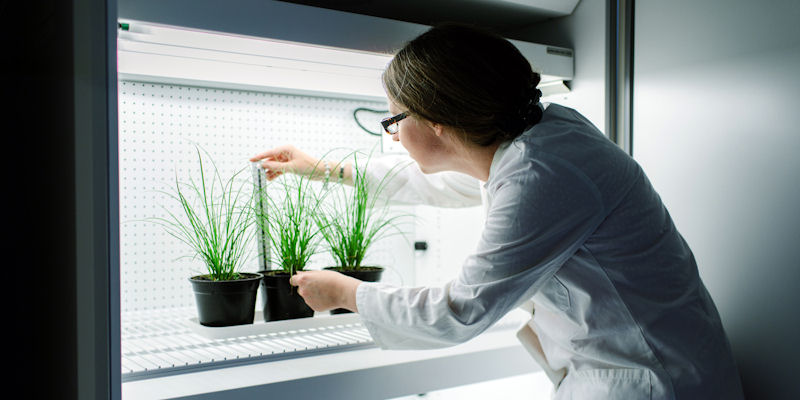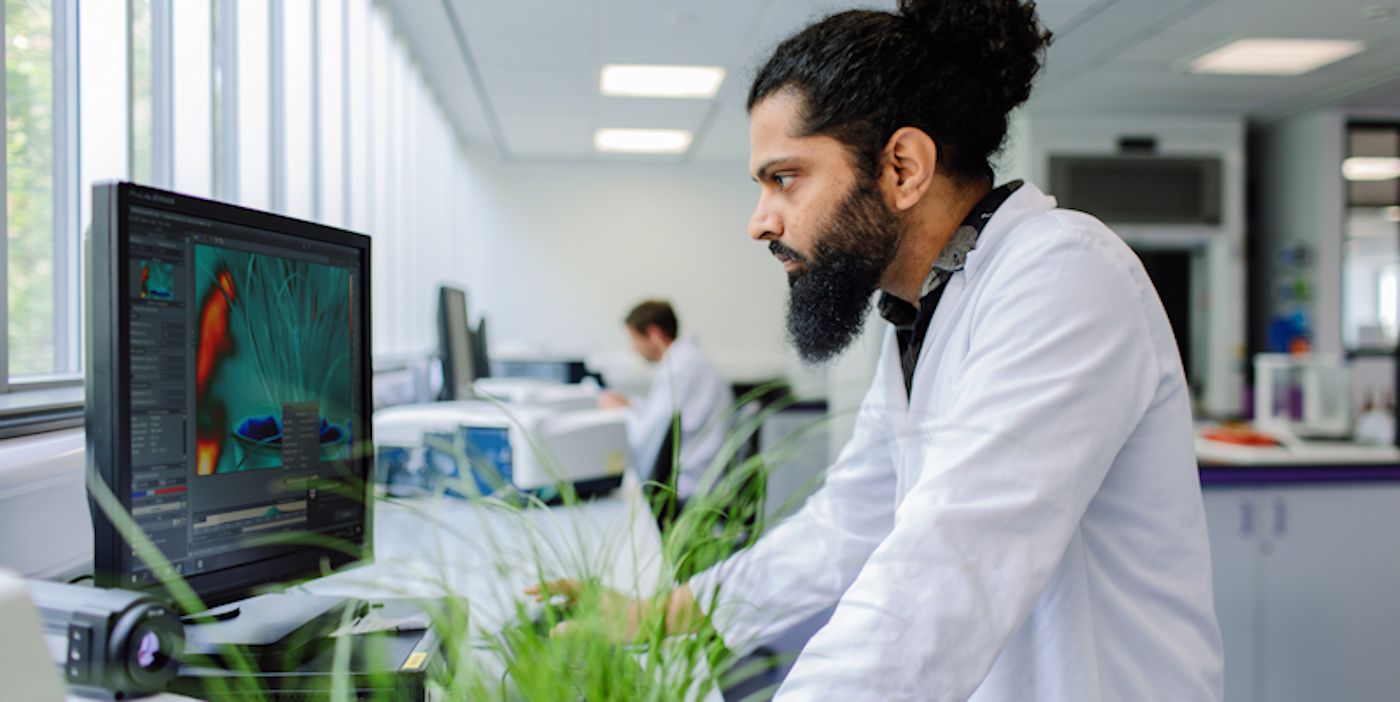 A dedicated postgraduate computer cluster provides all our Geography Masters students with the opportunity to use the latest industry software in the field of Geographical Information Systems. This computer lab is used for workshops and practicals during our Masters courses.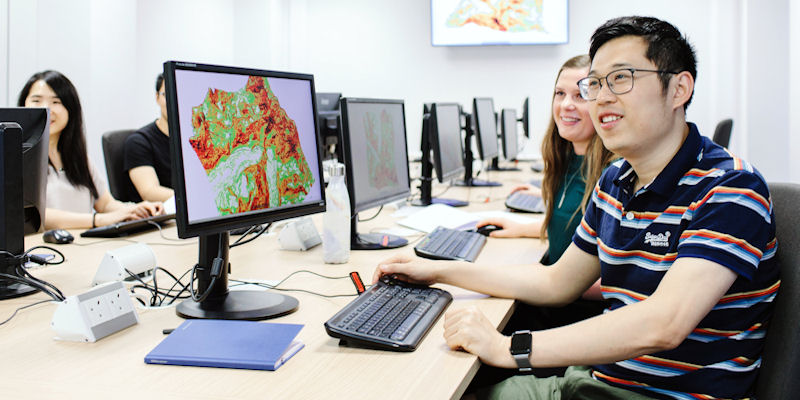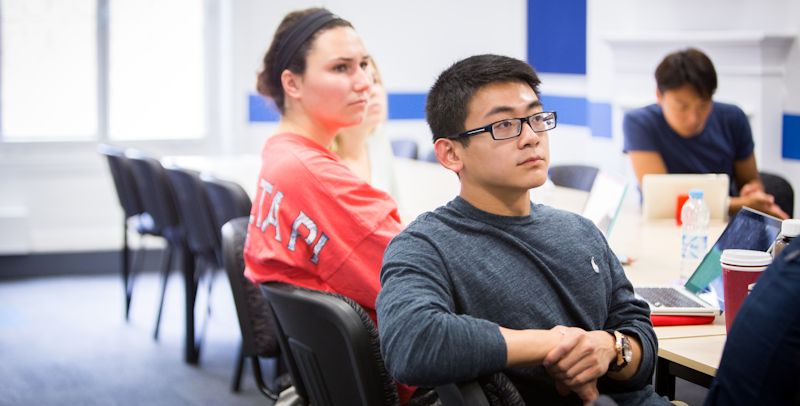 You will have access to a range of different lecture theatres and seminar rooms, all with the latest audio-visual technology and professional presentation equipment. We have break out spaces in our building that are used by students for group discussions, and we have a common room space where staff and students can meet.
We have a number of seminar rooms situated in the School that can be adjusted and rearranged dependent on class size and requirements to offer a less formal environment for group work and meetings. We also have a large number of meeting rooms of various sizes (from ~6 people up to ~20 people) which are designed specifically to allow us to do small group teaching, and all of our students use these rooms extensively.
We have a range of equipment for field monitoring of environmental conditions, especially climate, river hydraulics and chemistry, and soil physical and chemical properties.
Shared facilities
Lecture theatres and seminar rooms containing the latest audio-visual technology and professional presentation equipment. Find out more.
Study areas and dedicated computer clusters including a 24 hour cluster.
Some classes may also be taught in central teaching spaces of the University, such as the Roger Stevens building.
Being so centrally located in campus you are also close by the Students' Union building and it's many cafés which offer a relaxing space for studying or catching up with friends. All areas around campus have WiFi access.

University facilities
<iframe width="560" height="315" src="https://www.youtube.com/embed/u4GTHjXbM_Y" frameborder="0" allow="accelerometer; autoplay; clipboard-write; encrypted-media; gyroscope; picture-in-picture" allowfullscreen></iframe>
<iframe width="560" height="315" src="https://www.youtube.com/embed/6hAUrjUXmGQ" frameborder="0" allow="accelerometer; autoplay; clipboard-write; encrypted-media; gyroscope; picture-in-picture" allowfullscreen></iframe>