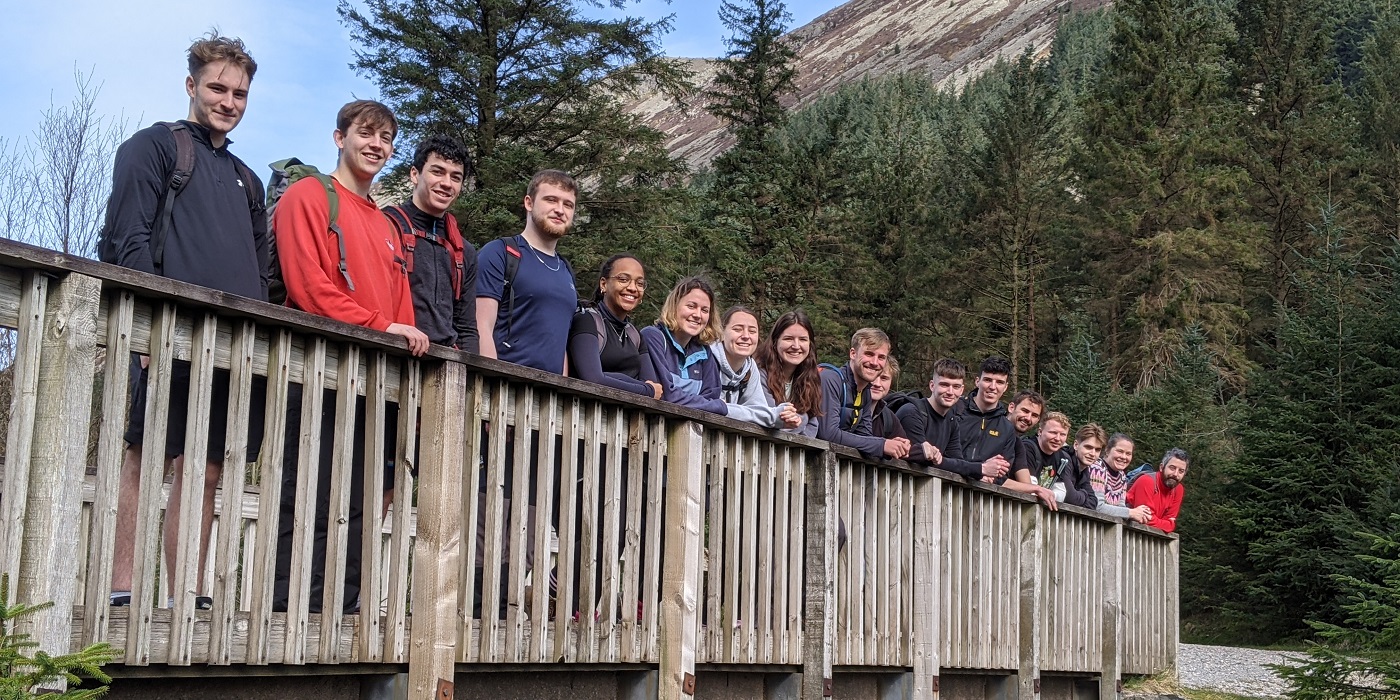 One of geography's most dynamic aspects is the emphasis it places on 'real world' learning. To really appreciate geography you have to see for yourself how river ecosystems work, or why cities develop as they do. Our courses give you the opportunity to take part in fieldwork across Europe, as part of your degree.
Some field courses are compulsory, while others may be optional depending on your choice of degree. Fieldwork trip locations also vary according to whether you are studying a human or physical geography degree. Our fieldwork sites have been chosen according to the specific geographical topics being considered and skills being developed. All compulsory fieldwork in your first and second years is funded by the School and we also provide funding to help cover the costs of some optional field classes.
Fieldwork is a key part of all our geography degrees, where you can:
Practice the skills you have learnt in class in real-life situations.
Gain first-hand experience of collecting and analysing data.
Develop individual research skills – vital for your final year research project.
Develop the project planning and team-working skills valued by employers.
Get to know your lecturers and fellow students even better.
Human Geography
Human geography gives you an opportunity to explore different societies, cultures and environments, whilst developing your fieldwork and employability skills. You'll carry out local fieldwork in your first year and then have the opportunity to choose optional field trips in years 2 and 3. In the second year, you could go to the Centre for Alternative Technology in Wales. In the third year, you could visit Helsinki in Finland to investigate urban planning and sustainability, the Mediterranean to study the migration crisis, or the UK to address questions of urban transformation.
Physical Geography
Physical geography field trips could take you to some of the most amazing, beautiful and interesting landscapes on earth, to engage with real fieldwork techniques and give you invaluable field skills. As a BSc Geographer, you'll focus on local fieldwork in your first year, including a residential course in Blencathra in the Lake District. In your second year, you'll have the chance to choose one of our compulsory field trips to the Austrian Alps, Mallorca in Spain, or to the Algarve region of Portugal.
In your third year, you'll have the chance to choose an optional field trip to the Cairngorms in the Scottish Highlands and get first-hand experience of carrying out field-based research in a stunning and varied environment. From lochs and rivers, to moutains and the ancient Caledonian pine trees, there is something wherever your geographical interests lie.