Cutting fuel costs and CO2 emissions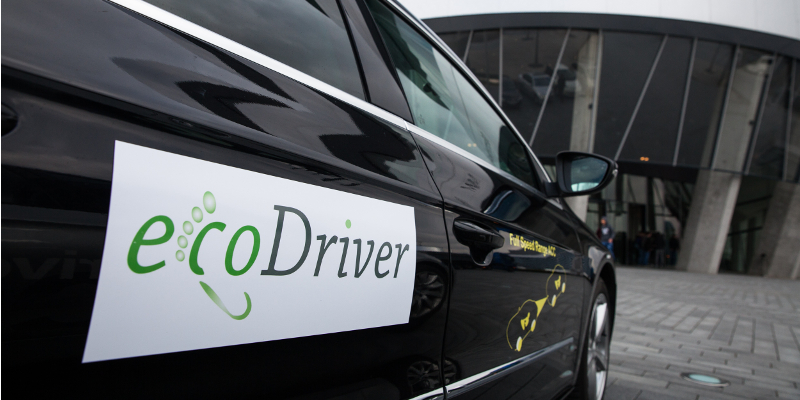 Cars of the future which advise how to drive more safely and economically could bring significant cuts in fuel consumption and emissions.
Eco-driving systems offer visual guidance to drivers, usually built in to satellite navigation systems or via smartphone apps.The systems are not yet widely available, but manufacturers are looking at installing them in their next generation of cars.
The ecoDriver project, led by the Institute for Transport Studies at Leeds with industry partners including BMW, Daimler, CRF (Fiat-Chrysler) and TomTom Telematics, showed that drivers of cars which had such systems installed saved an average of 4.2% in fuel and CO2 emissions, with an even higher saving of 5.8% on rural roads. Embedded systems – ones built in to vehicles – were more effective than apps, with fuel savings of up to 6% (against an average 2.5% for the smartphone app).
The findings are the aggregated results of on-road trials in 2014-2015, which involved nine separate trial locations in seven EU countries, including around 200 drivers, 61 vehicles, 11 different systems and a total of 340,000 km driven. Professor Oliver Carsten, Professor of Transport Safety and ecoDriver co-ordinator, said: "The results from our trials with a large range of eco-driving systems indicate substantial fuel and energy savings can be gained when drivers are given precisely tailored advice on the best speed and gear for cutting fuel costs and emissions, as well as foresight of how to drive when approaching a particular road or traffic situation.