Gordon Mitchell takes gold at Chelsea!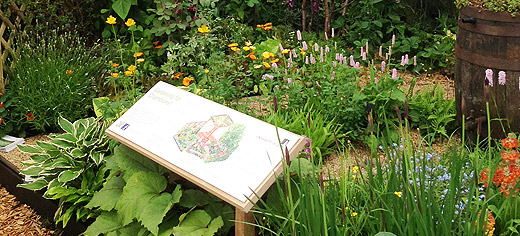 Dr Gordon Mitchell has been celebrating winning a gold medal at this year's RHS Chelsea Flower Show.
By using a rain chain and water barrel he illustrated how gardens can help reduce floods during heavy rainfall. The exhibit called "Gardening for Champions!" was based on some of the ecosystem services that a well-managed garden can supply to the gardener, the local community and the wider environment. Other members of the team included Les Firbank, Bill Kunin, Mark Goddard (all Biological Sciences) and Rebecca Slack (water@leeds).