Leeds to host upcoming Enhancing Fieldwork event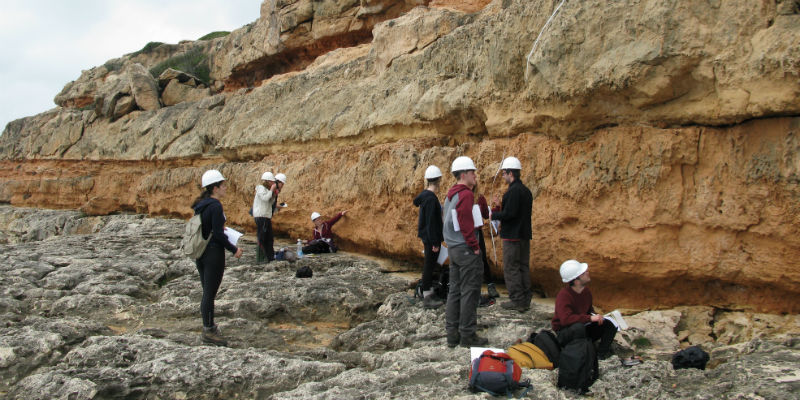 The School of Geography will play host to the 8th annual Enhancing Fieldwork Learning Showcase, supported by the British Ecological Society next week.
The event, which is open to academics across the UK, aims to promote fieldwork teaching best practice, with a particular focus on the use of emerging technologies in the field. Dr Karen Bacon, one of the event's co-organisers and Lecturer in Ecology at the University of Leeds said:
The University is a real advocate of blended learning, and within the School we encourage students to take ownership and to use their own devices to enhance their studies.
"Fieldwork is an important learning tool, but time in the field is limited, and so it is important to make the field learning opportunities the best possible, using evidence based techniques. Many of the ideas that we embed within our teaching originally come from the Enhancing Fieldwork Showcase, for example using Camera Traps on our Malham fieldtrip, or Twitter for sharing ideas in the field," added Dr Julie Peacock, event organiser and Lecturer in Ecology at the University of Leeds.
One of the ways in which the School has managed to make fieldwork more accessible is by using the campus as a teaching tool for urban ecology in Level 1 and as a back-up field site in the event of extreme weather.
As part of this year's Showcase event, there will be practical sessions with a focus on the Leeds campus, the urban ecology of the campus and the work of the Living Lab for research-led teaching..
The event's programme also includes keynote speaker Professor Graham Scott (University of Hull), sessions on invasive species, structure from motion and a talk from Thom Cooper of the University's Living Lab for Sustainability.
This year's Showcase is a collaboration between the Enhancing Fieldwork Learning Team and the School of Geography, supported by the British Ecological Society, Water@Leeds and ESRI.
You can still register to attend the event, and find out more on the British Ecological Society's website.